Bill Tanzey • Associate Pastor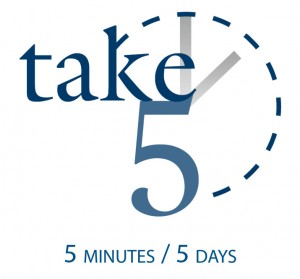 The Quiet Time: Time Alone with God
Follow Jesus in the pages of the Gospels, and you will find Him regularly and unexpectedly going off to be alone with the Father. Now I ask you, if the perfect Son of God practiced time alone with the Father, what does that say about us? This week we will examine how we can spend quiet time, alone with God.
Monday
Step One: Relax – Alone with God (2-3 minutes) Psalm 4:3-4
We live in a noisy, sometimes exasperating world. The Psalmist knew how the world can draw us away from our Creator. His guidance was to start time alone with God by being silent: no distractions; no electronic devices; no people… just you and God… alone… Exhale, relax, and begin your time with Him in lovely silence. George Sweeting said, "If we don't maintain a quiet time each day, we are too busy." Quiet time is not just a helpful idea; it is a discipline of spiritual growth.
For Today: Pray about starting a Quiet Time with God, and decide upon a good place to meet with Him.
Tuesday
Step Two: Read – Alone with God (4-8 minutes) Psalm 119:9-11
A key part of a quiet time involves reading the Word. Actually, there is something extraordinary about devoting precious alone time with God by reading from God's Word. I strongly recommend that when you read God's Word, read it aloud. This might seem unusual at first, but the benefits are great. Reading by audibly speaking God's Word adds another sense to absorbing Scriptures. In today's passage, the Psalmist didn't just "read" God's word; he stored it in his heart. This psalm makes a connection with reading God's Word and living God's Word. The written Word of God stands as one of the greatest and most precious gifts of God to His people! Take time to audibly read it alone.
For Today: Pray that you can improve your quiet time with God.
Wednesday
Step Three: Reflect – Alone with God (3-4 minutes) 2 Timothy 3:16-17
Quiet time leaves room for a lost art: Pondering what God desires to speak to us through His Word. Since quiet time includes time for reading the Bible (step two), it likewise includes time to consider the message. I suggest you approach your quiet time with this big question in mind: "So how should this quiet time change me?" In this passage, Paul makes it clear that reading God's Word brings about change: change in what we learn, how we act, and what we find important. This becomes an act of worship. Joseph Carroll writes, "The best time to worship, is of course in the morning during quiet time. My quiet time then became something for Him, not something for me." Reflecting alone with God, by applying His Word to your life, will become a pleasing act of worship.
For Today: Ask God to prompt you to spend time alone with Him.
Thursday
Step Four: Record – Alone with God (3 minutes) Hebrews 8:7-11
A biblical precept is recording our thoughts and responses to God. Journaling is a part of quiet time that allows you to thank Him, praise Him, record your fears and worries, or confess to Him. Through the ages Christians have logged their thoughts, prayers, and praises. Writing a love letter to God is a wonderful part of a quiet time. Not only does He want to hear your voice, He loves your words. Writing to Him about what you will face that day, or confessing in writing your fears to face problems, will fortify you and enhance your reliance on Him. By the way, journaling your answered prayers is a great way to thank your gracious Father also.
For Today: Begin to keep a journal where you privately observe your quiet time.
Friday
Step Five: Request – Alone with God (3 minutes) Philippians 4:6-7
How often we rush into God's presence with our requests! Developing the discipline of a quiet time keeps us from barging into His presence, asking God for something, and then barging out. The last phase of quiet time is offering our prayers and supplications to Him. Note the sequence: Relax, Read, Reflect, Record, and then Request. Now this isn't a legalistic formula to follow; it is a discipline to practice. Max Lucado writes, "There are certain things no one can do for you. And one of those is spending time with God." May God bless your quiet time.
For Today: Get alone with God and decide if you desire to begin a daily quiet time.