Troy Thornton • Pastor of Small Groups and Outreach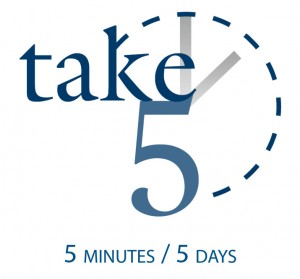 Monday: All things will be new!
2 Peter 3:13
It was just a few days ago that many of us stayed up until midnight to wish each other a "Happy New Year!" as we ushered in 2014. Each New Year we look forward to what will be, hoping it will be better than before. Things like a new home, new children, new relationships, and so forth. For the follower of Jesus each year, and each day for that matter, we can look forward to the new heavens and earth that God will usher in some day. This place will be like no other. There will never be the need to look forward to anything better – all will be new and it will all be perfect!
For Today: Be encouraged by looking forward!
Tuesday: A whole new you!
2 Peter 3:13
Many years ago I was in attendance at a live interview of Joni Eareckson Tada. Joni (a follower of Jesus) was paralyzed in a diving accident in 1967 at the age of 17. She was asked what she looked forward to the most about heaven. I think most in attendance (including myself) expected her to speak about walking again and not being bound to her wheelchair. She thought for a split-second and responded with, "not struggling with sin any more."Wow! Righteousness is that important to her! I was humbled, challenged and encouraged all at the same time. The place God has for us will be completely void of sin and completely filled with righteousness! We will truly be like new!
For Today: Where does righteousness rank for you?
Wednesday: A new mind for the New Year
Romans 12:2
Luminosity is an application for mobile devices that claims to "train your brain." It is supposed to improve mental acuity and responsiveness by doing daily mental challenges. A wonderful thing about following Jesus is that godly thinking will never let us down like our human mind inevitably will. Romans 12:2 tells us to renew our mind, or change the way we think by allowing biblical principles to change our very thought process. This takes a daily decision to set our mind on godly principles found in scripture. We can indeed have a new mind this year if we adopt biblical thinking in our lives.
For Today: How is your mind doing?
Thursday: Better than new!
Revelation 21:5
My cousin recently began to do a "makeover" of sorts on an old dresser. This dresser was found recently in a building on my grandparents' property after my grandmother passed away. It had been in the building for likely more than 20 years with raccoons, squirrels and rabbits living in it. It is in rough shape. She wants it to look nice, but keep its "charm" and serve as a connection to our grandparents. God will someday perform the ultimate makeover, by literally recreating all that we know. There will be no vestiges of pain, scars or ill effects of this life. There will not be any left over "charm" in this makeover, it will be complete and new. God will set all things right!
For Today: Look forward to the final makeover!
Friday: A new song will be sung!
Revelation 5:9
As the apostle John was in his Revelation he witnessed a major event that will take place in the very throne room of heaven. He saw Jesus (the slaughtered Lamb) take hold of the scroll, the very judgment of God yet to be poured out upon the earth. He is the only one worthy to take up this scroll because he was slain for all mankind. This event is so significant that those around the heavenly throne sing a new song, not a song of judgment but of redemption. These creatures had previously only sung of God's holiness over and over, yet now they sing of Jesus death as our ransom and His worthiness as our propitiation (look it up). This is truly the most significant song that I know. Read Revelation chapter 5 today.
For Today:  Praise the Lord for this new song!