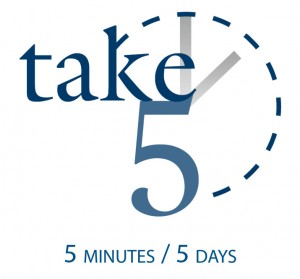 Bill Tanzey • Associate Pastor of Community Ministries
Understanding Anxiety – A 21st Century Epidemic
Monday: Turn First to God
1 Peter 5:6-7
Anxiety and fear are terrible twins, yet rational fear is helpful. We have an internal defense system that kicks in when we face danger – The Flight or Fight Response – which prepares us when facing a threat: An increase in blood flow; enhanced heartbeat; a flooding of adrenalin throughout our bodies. This allows us to be faster, stronger, and more resistant to pain. Regrettably, anxious persons can stay in a constant state of fight or flight, which is medically unhealthy. Anxiety deprives joy, affects good health, and causes misery.
In this passage, note a privilege that Christians have when facing anxiety. There are two kinds of care here: First anxious care (casting our anxious cares upon Him) and second, affectionate care – He cares for us. This "casting" has to do with how a fisherman would cast his net. He urges us to take our anxiety and throw it to Him. Allow Him to deal with it.
For Today: Read Philippians 4 aloud and ask God to remove your fears.
Tuesday: Focus on the Solution, not the Problem
Matthew 14:22-23
Jesus understood the power of being alone with the Father in prayer. He prayed in public and in private. He prayed with and for His disciples. He understood that we are to take all our needs to the Father – including our anxieties.
For Jesus, prayer wasn't just a wordy exercise – it is connection and communion with the living God. The point here? Prayer is an antidote to anxiety. Speaking our fears and concerns to Him brings a mighty work in our lives. Thus, when you feel anxious, call time-out in your life and bring those anxieties to His throne.
For Today: Write a prayer to God that lists those life issues that you are anxious about.
Wednesday: Stop Wasting Energy on Worrying
Matthew 6:25-34
Anxious thoughts rob our energy, causing fatigue in our deepest beings. Worry fills our minds with useless clutter that leaves no room for God. Being anxious clouds perspective, causing people to focus on themselves rather than God. Anxiety causes a cycle of weariness that is nonproductive and unnecessary.
Jesus said that God feeds the birds and clothes the flowers, so He will absolutely take care of His children. Trusting God involves trusting Him to care for us. As a believer you need not be anxious about tomorrow. Know that God has this. He will meet your needs. He cares for His own!
For Today: Thank God for caring for you and your needs.
Thursday: Keep Your Thoughts on God for Peace in Your Life
Isaiah 26:3
You will have occasions of anxiety in your life. Isaiah wrote that God gives peace (shalom) in the midst of strife and turmoil. Peace is so basic to God's nature that it is part of His name. God the Father is the "God of Peace" (Phil. 4:9; Heb. 13:20). God the Son is the Prince of Peace (Is. 9:6). God the Holy Spirit produces peace in our lives (Gal. 5:22). To have "perfect peace" wrote Isaiah, we must focus our minds on God and trust in Him. Isaiah couples our trust of God with the peace that we will receive from Him. When we truly trust Him, we truly receive His sweet peace which Paul describes as "surpassing human comprehension" (Phil. 4:7).
For Today: Commit to God to trust Him in all areas of your life.
Friday: Shift Your Focus to the Lord of Circumstances
Psalm 91:1-6
When you are anxious, you are fearful. Yet when believers are attacked by fear, they have an exclusive resource: They can run to a "refuge" and "fortress." This fortress is God Almighty! Think about this: God's people dwell "in the secret place of the Most High" and actually are under the very shadow of the "Almighty." As a little boy I would attempt to get under my dad's shadow when we were walking. No place is safer than being under our heavenly Father's shadow! You need not be anxious under His shadow, for you are in the hands of the God of Peace! His peace is that calm of mind that is not ruffled by anxiety, overclouded by fear, or disturbed by worry. It is a glorious gift from God that will defeat the enemies of your mind.
For Today: Read aloud Psalm 91:1-6 three times and thank God for His peace.