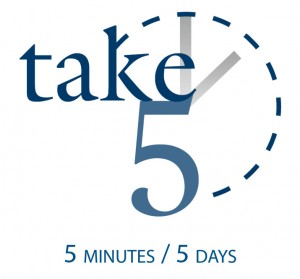 Caleb Korth • Director of Contemporary Worship
Monday: Promoting God
1 Tim. 1:1-7
Controversies are all around us, and sometimes we get pulled or even pushed into them. Controversies do not promote the paramount quality exemplified by Christ…love! As believers in Jesus, we are to be promoters of God's love. Love is to be a part of our everyday life and should be something that people notice. Think of it like advertising. How well do you promote (or advertise) Christ? Do people notice the love of God in your life?
For Today:  Be a promoter of God's love today! 
Tuesday: When People Meet Jesus
1 Tim. 1:12-14, Acts 9:1-19
When people meet Jesus amazing things happen, and the Apostle Paul is no exception to this. In these verses, he counts it a blessing and a privilege that God would use him in proclaiming the truth of who Jesus is. Paul recalls who he was before Christ, "…I was once a blasphemer and a persecutor and a violent man." Acts 9 records how Paul met Jesus and went from persecutor to promoter, from enemy to friend, and from sinner to saved. Can I get an AMEN?! When people meet Jesus, amazing things happen. Have you met Jesus?
For Today: Take a moment to remember when you met Jesus and thank Him for saving you. 
Wednesday: When People Follow Jesus
1 Tim. 1:15-17
When people choose to follow Jesus, they are changed. 2 Cor. 5:17 says, "The old has gone, the new has come." It is really interesting to look at before and after pictures of restorations and renovations. The change that takes place in those situations is exciting. Even more exciting than those is the change that happens in someone that places their trust in Jesus Christ. How has Jesus changed you? How is He changing you?
For Today: Ask Jesus to make you more like Him.
Thursday: Praying for Our Leaders
1 Tim. 2:1-4
Requests, prayers, intercession, and thanksgiving are essential to maintaining a healthy walk with our Lord. If we are not actively approaching the throne of grace, we are starving ourselves spiritually. We are not communicating with the source of our strength, hope, joy, and help when we do not pray. The point is that we should be actively participating in prayer "for everyone."
One of the specific ways that we are to be praying is for our leaders. Yes, it is in the Bible. We are to pray for our leaders! Paul wrote, "This is good and pleases God our Savior." The heart of God desires all to come to know Jesus as Savior. Are we concerned for the spiritual well-being of our leaders and those in authority over us?
For Today: Take some time and pray for the spiritual well-being of our country's leaders. 
Friday: Jesus, Our Mediator
1 Tim. 2:5-7
Jesus is our mediator. He has bridged the gap between God and mankind through His death on the cross and through His glorious resurrection three days later (insert Hallelujah chorus here). How amazing is that?! Through Christ we have forgiveness, through Christ we have access to God, through Christ we have freedom from the bondage and slavery of sin, and through Christ the insurmountable debt of our sin is paid in full. Truly there is no other name on earth, in heaven, or in the great vastness of the universe that can compare to the glorious name of Jesus. Praise the name of Jesus!
For Today:  Spend time thanking Jesus for being your mediator.