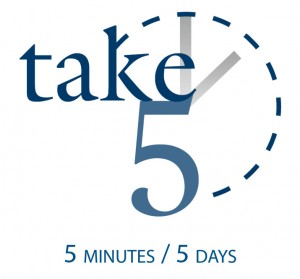 Matt Garrison • Pastor of Student Ministries
Walk Away?
Monday: Denial and Doubt (Part 1)
Mark 14:26-31; Matthew 11:1-4
When you hear the word "Christian" what thoughts or words come into your head? Do any of these: perfect, holy, better than everyone, faithful, obedient? We all have an idea of what a Christian should look like, don't we? Which is why most of us are very familiar with guilt — the feeling we get when we don't match the picture in our head of what a Christian should look like. Guilt comes when we know there is a standard we should be meeting, but we aren't. Peter was familiar with this. In Mark's gospel we see that he takes a stand, saying he would die for Jesus. However, just a few hours later, Peter would fail miserably and deny he ever knew Jesus. This week we are going to talk about walking with Jesus no matter what happens.
For Today: Read the Scripture passages and take note of how Jesus responds to each person.
Tuesday: Denial and Doubt (Part 2)
Mark 14:26-31; Matthew 11:1-4
If you read yesterday's (and today's) passage, how did Jesus respond to these guys? If you didn't, feel free to read it now. We'll wait. What's awesome about Jesus' response is that He didn't give up on Peter or John. He wasn't angry with them. Peter denied Jesus three times! Yet after Jesus rose from the dead, we read in John 21 that Jesus restores Peter. He's letting all of us know that He doesn't run out of second or third or fourth (you can keep going) chances! There is always grace. There is always forgiveness in Jesus! We just need to keep following Him, no matter what happens to us or how much we don't measure up!
For Today: Pray and thank Jesus for His forgiveness, grace, and mercy.
Wednesday: Sunk
Matthew 14:22-33; Matthew 11:1-4
When life gets really tough, what happens to our faith? Do we have the thoughts or feelings to walk away from Jesus? Do we stand firm even in the midst of the chaos or unknown? We may, at times, allow our fear and doubt to dictate what we believe. We'll look at Peter and John again. They both doubted Jesus at some point in their lives. Peter asks Jesus to walk on the water, and Jesus allows him to. His doubt caused him to take his eyes off Jesus. What happens next? He starts to sink. John is in prison and knows he will not be getting out and will be dying soon. He wants to make sure that Jesus really is the One, the Messiah! We need to always look to Jesus in times of doubt.
For Today: Know that who we look at in times of doubt determines the direction we will head in. Don't walk away. Keep your eyes on Jesus.
Thursday: People (Can't live with them, Can't live without them)
Acts 11:1-18
Peter has a great mountaintop experience seeing that God has also included the Gentiles (anyone not Jewish) in salvation through Jesus. He returns to Jerusalem and is criticized for entering the home of and eating with Gentiles. This was a huge social and cultural faux pas. Any time we feel judged, it's a natural temptation to walk away. Peter could have. He could've thought, "Why am I doing all this work just to be judged by others?" Here's the secret that Peter knew. He didn't confuse people with God. God is the model, and people are the work in progress. Sometimes the actions of people can tempt us to walk away from Jesus.
For Today: Don't see people for who they are; see them for who they could be — the way God sees them.
Friday: Wrapping it Up
Colossians 3:1-3; 1 Peter 4:8; Ephesians 3:16-20
This week, we have been looking at Peter and John's life and some of the temptations they faced to walk away from Jesus. We have also learned that Jesus never runs out of second chances. There will be grace; there will be forgiveness for us when we need it! Why? Because that is God! He is love and cares for us deeply. Let's fix our thoughts and sights on heaven. Let's keep following Jesus no matter what happens in life.
For Today: Read the passages and thank God for all He has done for us.