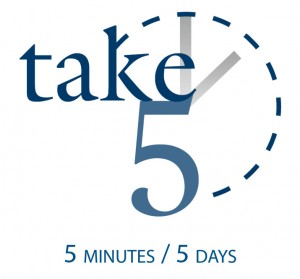 Richard Thompson • Pastor of Children's Ministries
Spiritual Paths: The Book of Proverbs
Have you ever come to an intersection and not been sure whether to continue straight, turn right, or turn left? What about hiking in a forest and barely finding the trail to continue straight? Each day, we take steps and make choices on life's spiritual paths. This week, we'll explore the wisdom that the Book of Proverbs offers us in our Christian journey.
Monday: Your Path
Proverbs 5:21, 15:3, 15:11, 14:2, 1:7, 2:13; 1 John 1:5
The Book of Proverbs mentions words or phrases that translate into our words "steps" or "paths" 40 times and "walk" or "walking" another 15 times. God is clearly trying to show us the importance of this analogy and imagery. How we think, feel, and act every moment of each day is a step on the spiritual path of our life – and God is watching, examining, and judging each one. Each moment, we Christians are walking on a straight path (the right path) with temptations to divert to its right or left (onto the wrong path). We walk on the straight path in wisdom by fearing the Lord in the sense of reverently respecting Him in awe of His holiness and greatness and in obedience to His Spirit and Word. Are you taking steps on a path lit by the Almighty God?
For Today: Look down at the path beneath your feet by looking up to God in prayer.
Tuesday: Your Destination
Proverbs 12:28, 14:12, 15:24
Yesterday, we discussed that we can be on one of two spiritual paths: One walking in respect of God or one in spite of – or in objection to – His rule in our lives. Today, we discover that, naturally, those divergent paths lead to different destinations. The way of the spiritually wise – whose thoughts, feelings, and actions are obedient to God through a saving faith in His Son, Jesus Christ – leads up to eternal life. The opposite path of opposition to God leads down to the grave of eternal death. Without faith, the upward climb of an obedient life in Christ often seems more challenging than the downward spiral of a selfish life. Be up for the challenge!
For Today: Step up in obedience by submitting your day – and life – to Christ.
Wednesday: Your Guide
Proverbs 2:8, 3:6, 13:6, 7:25
This week, we've already seen that each of us will benefit by staying on the straight path as opposed to stepping to its right or left in disobedience. Every day, we can experience walking the straight path that leads to life or veer onto other paths of sinful disobedience and then discipline. Today, we learn who our Trail Guide is: God the Father; His Son, Jesus Christ, the Word (see John 1:1), and the Holy Spirit. Those who are faithful to God and just before Him in Christ are not only led by Him through the Holy Spirit – their path is guarded by Him! We can walk in God's shelter when life's storms of temptations to sin surround us. It's only by following Him that we can stay on the path to eternal life!
For Today: Look ahead in faith and follow Jesus Christ.
Thursday: Your Companions
Proverbs 13:20, 10:9, 10:17; 1 Corinthians 15:33
Think about a time when you felt isolated and alone. Perhaps you thought of being home alone, experiencing a difficult break-up, or feeling the loss of a loved one. If we are being led by God on the path to life, we can be thankful not only that we are in relationship with Him, witnessed by His indwelling Spirit, but that we are walking alongside other wise Christians who are sharing in our same journey. Part of God's leadership in our lives is sharing life together in Christ with others. God speaks to us through those spiritually wise men and women whose faith is one marked with integrity and fidelity to our Lord and Savior. Who are you letting speak into your life?
For Today: Walk alongside a Christian brother or sister by talking and praying either face-to-face or on the phone.
Friday: Your Reward
Proverbs 28:10, 3:17; James 1:17; John 10:10
To recap our week, we know that each day we are walking a spiritual path. Every moment of every day, Jesus knows us because we hear Him and follow Him (see John 10:27) as we are walking with other Christians on a safe, well-lit path that leads to life. Today, we see that as we walk on this path, we will inherit spiritually good things: will be delighted and satisfied. Today – and every day – is a gift from God, the Giver of all good and perfect gifts! Are you experiencing an abundant life – delight, satisfaction, and peace in your spirit regardless of your life's situations? It's only realized through a personal relationship with Jesus Christ and walking in obedience to Him!
For Today: Come to Christ and follow Him to experience God's gift of abundant life.