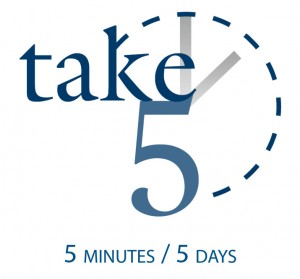 Chad Cowan • Pastor of Care Ministries
How much can you carry?
This week we're going to take a look at Galatians 6:1-5, where Paul explains the work of the Christian in bearing both their own load, and the loads of others.
Monday: Restore
Galatians 6:1
Have you ever tried to catch a fish with a net that has a hole in it? Not only do you not catch fish, but often times, the hole will only get worse! We're told in Galatians 6:1 to restore a person, where the word for 'restore' is the same word the Greeks would use to describe fixing a net, or setting a broken bone. When a brother or sister in Christ has fallen into sin, and you've discovered it, then you have a responsibility to 'gently' restore that brother or sister. Although it may be painful for both parties at first, the body of believers will all benefit from the restoration of a brother or sister who has become entrapped by a sin.
For today: Is there someone in your life who needs restoration?
Tuesday: Carry
Galatians 6:2
Have you ever tried to carry a piano alone? I hope not. Some loads are so difficult to carry, that one person can't do it alone. In the context of Galatians 6:2, Paul makes the point that the heavy and oppressive weight of temptation and spiritual failure requires help. So how do you help someone? It begins with the previous verse, by restoring someone, ultimately though, we need to be cultivating relationships with other believers which are open, trusting, and in which we can talk about our own struggles with sin. In this way, we can help carry each other's burdens and love each other the way Christ has loved us.
Today: What burdens might you need help carrying? Do you have a friend you can confess a sin to?
Wednesday: Be modest
Galatians 6:3
In reference to one's pride, C.S. Lewis writes, "If a man thinks he is not conceited, he is very conceited indeed." As you and I seek to restore our brothers and sisters, and enter into a relationship where burdens are mutually carried, an attitude of conceit will only isolate. Before thinking that someone would be willing to discuss their own moral failures with us, we must concede that we too are the same. Part of being a burden bearer for someone else, is acknowledging that we ourselves have burdens we need help carrying.
Today: Do you have a list of 'minor' sins and 'major' sins? Are you capable of seeing that your own sin is not better than someone else's?
Thursday: Compare not!
Galatians 6:4
One sure way to either overestimate your ability or underestimate it, is to compare yourself to someone else. The remedy for the self-conceit found in verse 3, is found here in verse 4. Here the Holy Spirit explains to us that through examining our own work, we can 'take pride' in it without examining someone else. This isn't a sinful pride that the Lord despises, rather, this is a joyful recognition of your own work which the Lord has gifted you to do. This process also implies self-criticism, where individuals ask themselves if they're truly doing a good job. Whether it makes you feel wonderful about yourself, or like a slug, comparing yourself to someone else is always a bad idea.
Today: Stop comparing yourself! Rather, joyfully celebrate your own work, and the gifts that God has uniquely given you.
Friday: Carry your weight!
Galatians 6:5
Grieving a loved one, preparing to teach a class, confronting someone who has wronged you, what do all these things have in common? No one can do them for you, you must do them yourself. Galatians 6:5 speaks of a load which each of us are required to carry. The word 'load' in this verse is not the heavy, cumbersome load of verse 2, that no person can carry on their own. This verse is referring to the same kind of load that Christ talks about in Matthew 11:30, which He describes as 'easy to bear' and 'not hard to carry.' While there may be difficulty at times, God has promised He would not forsake us, and though the load may seem almost unbearable at times He'll always be there to help hold us up.
Today: Examine how you're carrying your unique load, and don't compare your situation to others.