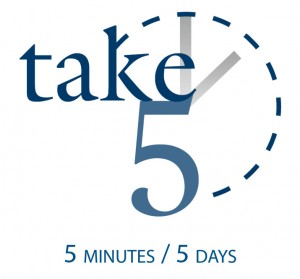 Richard Thompson • Pastor of Children's Ministries
Did You Mean Independence or In Dependence?
Romans 8:1-17
Independence Day: A day of family, friends, hotdogs, hamburgers, and fireworks to celebrate America's independence. We often associate the idea and notion of independence with freedom. This week, we'll be looking at spiritual independence, which happens when God frees us from the power and penalty of sin and makes us alive by being in dependence on Him. It's my prayer that every day will be an "in dependence" day, in which you and I live in recognition of and in obedience to the role God the Father, the Son, and the Holy Spirit play in our lives.
Monday: Subtitle: Gaining Independence
Romans 8:1-4
America gained its independence by defeating Britain in the Revolutionary War. Christians gain their independence by trusting in Jesus' defeat over sin, condemnation, and death, secured when He died on the cross of Calvary. Today's verses show how all three persons of God – the Father, Son, and Holy Spirit – are active in giving us freedom from the power of sin that leads to death. God the Father sent God the Son in human form – Jesus Christ – to be the perfect sacrifice for our sins, and those who believe Jesus died for their sins are led by the Holy Spirit. The rest of this week, we will explore how living independent of sin comes by living in dependence on God.
For Today: Can you celebrate your independence from the power of sin that leads to death? If not, pray, seek, and knock for God to make you alive and trust in Jesus today (Matthew 7:7-8). If yes, then praise God!
Tuesday: Dependence on the Father to Create and Ordain
Romans 8:3-4; Genesis 1:27; Psalm 139:13; Romans 8:28; John 6:44
We first live in dependence on God the Father, whether we recognize it or not. To begin, He created you (through Jesus, as we'll see tomorrow) in His image as He knitted you together in your mother's womb. His work doesn't stop there. God the Father is always working! From behind-the-scenes when we just don't or can't see it to the obvious and celebrated modern-day miracles, God can and does use all things for the good of those who love Him. And how do we love Him? By drawing nearer to Him every day as He draws us to Himself in Jesus Christ!
For Today: See opportunities in each situation you face, because God is at work.
Wednesday: Dependence on the Son to Save and Sustain
Romans 8:3-4; John 5:17; 1 Corinthians 8:6; Hebrews 1:3; John 6:44
Second, we are dependent on God the Son, Jesus Christ, to Whom the Father draws us by the Spirit. Like His Father, Jesus is working. From before the beginning of time, the Father created everything through Jesus. Then, Jesus came to earth to be sacrificed to pay the penalty for our sins. Since then – for almost 2,000 years – He's been seated at the Father's right hand, continuing to sustain you, me, and all of creation through His power. That sustaining grace will continue until earth's last days, when He will raise up those who have been drawn to Him by the Father.
For Today: With each breath, heartbeat, thought, feeling, and action, appreciate Jesus' sustaining grace in your life.
Thursday: Dependence on the Spirit to Seal and Lead
Romans 8:5-17; Ephesians 1:13-14; 2 Corinthians 1:22; Colossians 1:27
Think about seals (no, not the funny animal!). A plastic wrap on a package. The foil under the cap of an unopened bottle of medicine. Caulking on a water pipe joint. Seals like these serve one of two purposes: to authenticate the substance and purity of something on the inside, or to separate the inside from the outside. The purpose of the seal God the Father gives you after you are in Christ – the Holy Spirit – is no different! Being obedient to the Spirit's leading in your life gives the outside world a look into your heart to see Christ in you, which is the hope of glory. At the same time, following the Spirit keeps our desires pure and righteous, as opposed to being defiled by our sinful flesh.
For Today:  Follow the Spirit's lead, and let others see Christ in you.
Friday:  In Dependence Day
Romans 8:1-17; 2 Corinthians 5:21
Happy Independence… wait, I mean In Dependence Day! Today, reread this week's main passage from Romans 8 in light of recognizing your dependence on God the Father, Son, and Holy Spirit. Celebrate your independence from sin's power and its eternal penalty. Recognize you are a new creation in Christ. Savor the fact that one of the casualties of Christ's finished victory over sin is that sin no longer controls or condemns you as you are obedient to the Spirit. Let your life be a living celebration of His victory. Be a spectacular fireworks show – let God's light in your life show as you live in dependence of Him! God may just use your obedience to the Holy Spirit to draw others to Himself through Christ. Talk about working all things together for our good!
For Today: On this Independence Day, commit to making every day an In Dependence Day. May we never look at July 4th the same!