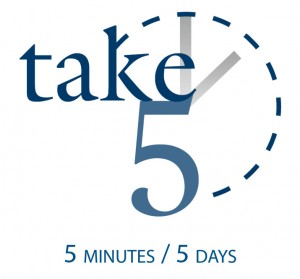 Caleb Korth • Director of Contemporary Worship
Prayer is vitally important to the life of the believer and the church. This is how we communicate to our heavenly Father. If it is so important, why do Christians struggle with it so much? This week, we want to help encourage you in your prayer life. We call it a prayer life, because prayer is as important to the life of the believer as breathing is to humans. We are going to be using the acronym A.C.T.S.: Adoration, Confession, Thanksgiving, and Supplication. This is just one of many tools to help us grow in our prayer lives. Our prayer this week is that you would be encouraged to deepen your relationship with Christ through these opportunities to pray.
Monday: Adoration
Psalm 145
Adoration: Adoration is simply ascribing worth to God
It is declaring to God how, in the purest sense if the word, awesome He is. Adoration is worship, and the book of Psalms is overflowing with these kinds of prayers. The reading today is an example of this. David gives God the glory for His amazing and marvelous works. How great is our God!
For Today: Spend some time praising and worshipping God for who He is.
Tuesday: Confession
Psalm 32:1-5
Confession: Acknowledging our sin to God
Have you ever been on a call that had a bad connection? It's very frustrating trying to follow a conversation, when you can't hear the person and can only catch every third word. Sin hinders our communication with God. James is very clear on the effects sin can have on us if not cared for (James 1:13-15). The great news for believers is that God wants to restore us to a right relationship with Him. Taking time daily to examine our hearts and minds is essential. Psalm 32:1-5 gives us an example of confessing sin to God and the joy that comes from being forgiven. No matter what you've done or how deep you are in sin, God promises that if we confess our sin to Him, that He is faithful and just to forgive us (1 John 1:9).
For Today: Cry out to God and acknowledge any lingering sin to Him. (He knows about it already anyway!) The next step is to repent and turn away from the sin and live a life that honors Christ. With Christ, you can do this!
Wednesday: Thanksgiving
Luke 17:11–14
Thanksgiving: Communicating our gratefulness to God for who He is and what He has done
When was the last time you talked to God without asking for things? It's good to ask God for His help and wisdom, but are there times we go to him with the specific intent of thanking Him for what He has done. Are we more like the nine lepers who accepted the healing and went on our merry way. Or are we like the one leper who came back to Jesus with a heart full of gratitude, humility and thankfulness? One way to help us in being thankful is to write down what we pray for, so that we can look back at it later and see how God worked.
For Today: Take 5 minutes and let God know what you are thankful for.
Thursday: Supplication
Philippians 4:4-6
Supplication: Letting God know our requests
Our church family recently memorized this passage. It is comforting to know that we can come before God with our requests and concerns and that God hears us! Psalm 18:6 says, "In my distress I called upon the Lord; to my God I cried for help. From His temple He heard my voice, and my cry to Him reached His ears." God wants to know what is on our hearts. There is nothing too big for Him to handle.
For Today: Present your requests to God and trust Him for the results.
Friday: A.C.T.S.
For today, take time and pray through each of the words in our acronym. Use the verses from earlier in the week to set your heart and mind in the right place. Start with Adoration and adoring God for His character. Then, move to Confession, and unburden yourself from any sin that may be in your life. Follow that with Thankfulness by communicating your appreciation to God for the many things he has done and for what He is going to do. Finish up with Supplication, and present your requests to God. Our desire is that you would develop a healthy prayer, life not just for this week, but for the rest of your life. God hears and answers prayer!