Saturday, August 30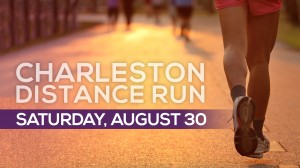 Bible Center would like to have a group of runners and walkers for this year's Charleston Distance Run. There are 5K and 10K run/walk options, and the individual or team 15-mile run.
Simply go to the CDR site to register for the event of your choosing, pay your fee, and then email Leslie Lanham to be placed in the BCC group and to receive your free BCC shirt for the race.
We also need volunteers to hand out water along the route. Email Leslie to volunteer and to receive a BCC shirt.
Registration must be complete by August 29. Let's show our community that we care!