Saturday, September 20 • 9 AM – 12 PM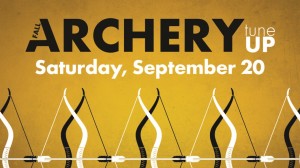 Come tune up for fall hunting season. There will be a range for sighting in bows, a 3-D target range, and a range for new shooters with adult and youth bows to shoot. Bring a fellow-archer with you.
If you have 3-D archery targets that BCC could use at this event, contact Leslie Lanham.