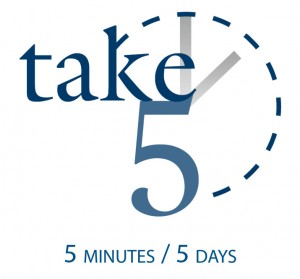 Pastor Chad Cowan • Pastor of Care Ministries
Moving with a Mission!
Do you ever feel like a rocket on the launching pad? Fueled up but still waiting on a place to go? It's one thing to be ready to go somewhere, but it's quite another to start moving in a particular direction. This week, we are going to walk through the first few chapter of Nehemiah and learn how God might use a similar pattern of mission and vision in our lives as well.
Monday: Recognize the Problem
Nehemiah 1:1-11
Do you recognize that something is broken? Is there something that lies in front of your face that you know is not as it should be? When Nehemiah received news that the gates and walls of Jerusalem still lay in disrepair, his response was grave. He couldn't deny the pain that it caused him, and the Scriptures say that he was "crying and mourning for several days". Fortunately, he didn't stop there. Immediately, he began to pray. Life brings with it much grief, this much is unavoidable, but are you grieving something for which you should be praying? Broken relationships, broken ideas, broken people, not unlike broken walls, may be able to be restored. The next step after recognizing what is broken is prayer.
For Today:  Start the battle on your knees!
Tuesday: Waiting for the Right Moment
Nehemiah 2:1-10
While working for the US Navy, part of my job was to review flight clearances. When new equipment was put on a plane, engineers had to review it to ensure safety. While pilots often were impatient about flying the aircraft, their commanders made sure we had the time we needed to make the right review, or as one commander said, "serve no wine before it's time". After Nehemiah prayed for Jerusalem, an opportunity was presented to him. He didn't push for it, he didn't take matters into his own hands, but when the time was right, the king gave him the opportunity to go back and help. When praying for a situation to change, we need to be mindful that God Himself is working on our behalf. The all-powerful God of the universe knows what He'd have you to do, but you need to be looking for the opportunities that He provides.
For Today: If God has closed a door, don't try to force it open. Wait for His opportunities.
Wednesday: Envision What Could Be!
Nehemiah 2:11-20
Are you a daydreamer? More times than once, I recall a teacher telling me to pay attention to what was going on around me, and quit staring off into the distance. While this was probably not the best time to be dreaming about the future, I did like to think about how things could be as opposed to how they were. Nehemiah dreamed and desired that the walls be rebuilt around Jerusalem, and he started seeing God moving him and enabling him to start making the necessary changes. Do you have a dream? Maybe for your family? Or for your job? If so, what are you doing about it? This could be God's way of moving you toward a particular task He'd have you do. And in the words of C.S. Lewis, "You are never too old to set another goal or to dream a new dream."
For Today: Do you have a dream? Has God given you a vision of what could be? If so, then what are you doing about it?
Thursday: Get on the Team!
Nehemiah 3:1-32
Some things were never meant to be done alone. A friend of mine described to me once what it was like to grow up overseas. He explained that he wanted to be a boy scout, so his dad enrolled him in the boy scout's 'Lone Wolf' program. He quickly learned that roasting weenies, going camping, and singing boy scout songs were never meant to be done without the accompaniment of others. Fortunately, Nehemiah knew the task to be done was meant for group involvement. Three thousand years later, as Bible Center Church enters into the strategic envisioning process, we too will need others to join us as we seek to turn the vision into a reality. Will you join us as we seek to carry out God's mission right here in Charleston, WV?
For Today: How can you contribute to the vision of our church?
Friday: Dealing With Resistance
Nehemiah 4:1-21
I used to make a living by directing electrons where to go (in other words, messing around with electricity). One thing that is always predictable about electricity, it always takes the path of least resistance. Given the choice, most of us will normally take the path of least resistance, but God in His grace will often take us down other paths. When Nehemiah and his team started rebuilding the wall, immediately they were persecuted, intimidated, and threatened. Nehemiah, though, remembered the One whom he served, and knew He would fight on their behalf. If you're living out the Gospel in your life, then you too should expect opposition. But take heart, and remember that God is working on your behalf.
For Today: Will you allow the opposition to deter you from God's work? Remember our– great and awesome Lord!