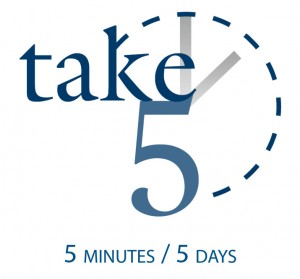 Pastor Matt Garrison • Pastor of Student Ministries
Things are Impossible for God
Monday: It's Impossible for God to Reject You
Romans 8:38-39, 10:13; Colossians 2:14; John 3:16-17
The title for this week may shock you. We may be thinking that even Jesus said all things are possible with God. That is true, but as we dig deeper this week, we will see and be glad that there are a few things that God cannot do! Today we're talking about how it's impossible for God to reject you. The Scriptures that we have for today let us know how much God loves us and also lets us know what He did for us. If anyone comes to Jesus in faith, He will receive him or her. He accepts us just as we are but loves us way too much to leave us that way!
For Today:  Accept God's free gift of love. Know that He will never reject you.
Tuesday: It's Impossible for God to Leave You Stranded
Hebrews 13:5b; Isaiah 41:10; Proverbs 3:5-6; Philippians 1:6
Have you ever been stranded somewhere before? How did you feel? Frustrated? Angry? Alone? All the above? When it comes to life, it's impossible for God to leave us stranded. He will always be there for us. God will never leave us nor will He forsake us. This truth means we can have comfort in knowing that God is with me always. We can trust in God's direction for our lives, and we can have hope, because God is at work within us!
For Today:  Ask yourself,  "Am I looking to God to comfort me, or am I focused on other things to bring me comfort during difficult times. Celebrate   that God is working in your life: Philippians 1:6.
Wednesday: It's Impossible for God to Fail… Regardless of How We Feel
Jeremiah 29:11; Psalm 139:14; 2 Corinthians 1:3-4; Romans 8:18
We may have felt a time or two that God has failed us. Maybe we have gone through a difficult time, and we feel like God failed us. Maybe we look at the world and see what kind of shape it's in and think that God has failed. When life gets tough, the one question we may ask God is, "Don't You care?" We feel a loss of hope; we feel like it's God's fault the pain/difficulty is happening. The Scriptures today remind us that God has created us original masterpieces, that God does comfort us in our pain today. Our pain that we feel on earth is only temporary. One day, God will make all things right!
For Today:  Trust in God's promises. Know that God understands and sees everything you are going through and loves you!
Thursday: It's Impossible for God to be Selfish
Romans 5:16, 6:23, John 3:16; Titus 1:2
Have you ever been given a gift that was very meaningful? How did you feel? Grateful? Thankful? Humbled? God has given us a tremendous gift in eternal life through faith in Jesus Christ. Why? Because God loves to give! He is so generous and not selfish. Think about all that God gives us: life (here and now and eternal), second chances, instruction in His Word (The Bible), hope, peace, and so much more! He is always thinking of us and gave His very best for us!
For Today:   Pause and ask yourself, "Have I thanked God lately for all He has done in my life?" If not, go ahead and do that now.
Friday: It's Impossible for God Not to Care
Psalm 8:3-4; Romans 8:38; 1 Timothy 6:17; 2 Corinthians 1:3-4
When we go through difficult times, it's a great comfort to have someone care enough about us to walk through the difficulty with us. At times, however, maybe we thought that someone cared but bailed on us when we needed him or her most.  God cares for us and offers His care unconditionally. His care is not temporary but eternal, and it's not self-serving! He will always care about you and has done everything possible to bring hope and peace to our lives through Jesus!
For Today:   Rest in God's care. Know that He will always be there for you no  matter what happens. Psalm 8:3-4.