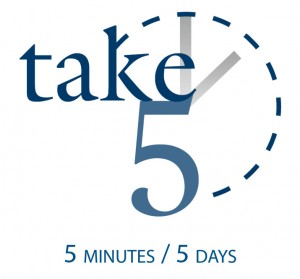 Caleb Korth • Director of Contemporary Worship
Above and Beyond
This week, we will go on a journey together exploring what it means to fix our attention above and beyond what this world has to offer. As we make our way through these next few days, ask God to help you focus on the things in life that matter the most.
Let's get started!
Monday
Colossians 3:1-2
It is very easy to get caught up in the things of this world. Advertising is a huge business. In order to air a commercial during the Super Bowl, you would need to fork over, according to usatoday.com, somewhere in the neighborhood of $3.8 million. It's obvious that the world wants to get our attention. The challenge for us as followers of Christ is that this world is not home. Paul encourages us in the verses today that we are to set our hearts and our minds on the things above and NOT on the things of this world. With Jesus, we can enjoy safety and security that the world cannot offer to us.
For Today:   Where is your attention and focus these days? Are you chasing the world or pursuing Christ? Take a couple minutes and really answer these questions.
Tuesday
Isaiah 55:6-13
What are you looking for these days? Christmas is a few months away and some of you have been searching all year for that perfect gift to give someone. Have you ever gone to the store in search of a gift only to find an empty shelf with a lonely price tag? Verse 6 tells us to seek the Lord. If we desire to live a full, abundant life that goes above and beyond what the world has to offer, we need to desperately pursue God by immersing ourselves in His word, by being with His people, and living like His Son. Our focus and drive should come from our meeting with Him consistently.
For Today:   Take a moment and praise God for the amazing gift of Jesus Christ.
Wednesday
Galatians 5:22-23
We are heading into the fall, and that usually means that the apple orchards are ripe for picking. There are a number of famous pie makers in our church, and who doesn't like digging into a freshly made pie! One of the best things on a crisp fall day is warm apple pie (with a scoop of ice cream)! When we go to an apple orchard, we expect to find apples. What should people expect to find when they are around followers of Jesus? When you see a believer, this list presented by Paul should be what you find. The produce of a Christian is the fruit of the Spirit. Living a life that produces this kind of fruit goes against the grain of our culture. But that's ok! We are called to seek the thinks that are above and beyond this world and living out these fruits of the spirit in our everyday lives falls in step with this higher calling.
For Today:   When people think of our name, do they think of these spiritual fruits? Choose one to develop this week.
Thursday
Mark 2:1-12
Are we a self-first or others-first kind of people. One of these is rooted in selfishness, the other in selflessness. The paralyzed man in today's reading had very impressive friends. They were tearing apart the roof of someone's house to get to Jesus. How would you have responded if you were in that room? How would you have responded if you were the homeowner? A life that is focused on the eternal realizes that others are important and treats them as such. We can be very selfish. How selfless were we the last time we drove to church? Did we let that car merge in front of us? What about the last time someone messed up our order? Did we show kindness and gentleness or let the waitress/waiter have it? Jesus didn't turn this man that interrupted that house meeting away. Instead, He selflessly forgave and healed this man. May we have that kind of heart for others.
For Today:   Selflessly put others needs before your own… after all, isn't that what Jesus did?
Friday
Matthew 14:22:33
Keep your focus on Jesus. It's really easy to get distracted by the world. Peter in today's passage took his eyes off Jesus and started to focus on all the things going on around him. We can be like Peter and allow the things of this world to have our attention and get us off track. When Peter got distracted and started to go under, what was Jesus' response? Jesus reached out and grabbed him. When we loose our focus, Christ is there to help us retrain our sights on Him. As we conclude this week together, the best way to focus on the things that matter is to fix our sights on Jesus. No matter how crazy life gets or how hard it becomes, keeping our attention on Jesus makes all the difference.
For Today:   Have you been distracted lately? Take the next 5 minutes and silence the TV, phone, radio, etc., and spend it in quiet prayer with God.