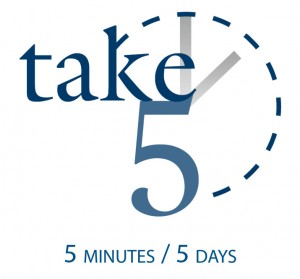 Troy Thornton • Pastor of Outreach and Small Groups
Monday: Love is All You Need?
1 John 4:10
Survival experts will tell you that the single most important item to survival is water. It is not hard for us in our everyday lives to obtain and utilize water. Yet, when one is in a survival situation, it can be the hardest item to obtain, purify, store, and utilize. When it comes to our walk with Christ, the most basic principle is love. When things are going well, it is not hard to appreciate and share God's love. But, when we are in the midst of sinfulness or failure, this same love is hard to experience and share. The beautiful thing is that God loved (and loves) us when we were (and are) without anything redeemable or lovely — He loved us first! God's love reaches down to us and allows us to know Him through His Son and then be an expression of that same love. It is when we are at "our worst" that God's love is the most critical.
For Today:  God's love is ever present with you today!
Tuesday: Love – Keep it Fresh
1 John 4:7-8
In every single minute of every day on earth, Google receives 2 million new search queries, YouTube has 48 hours of new video uploaded, Twitter has over 150,000 new Tweets, and there are more than 500 new websites created. Our Internet culture craves new and fresh information in a huge way. John reminded his readers in 1 John of some new, and yet old, information — love one another. I think John saw how easily the Jesus -followers of his day lost sight of this truth. So, he packaged the old hallmark identifier of God's children as a concept that needs to be continually updated. This update is not to make it more culturally relevant, but is more like refreshing it to be most relevant and meaningful to those around us in the body of Christ. We should be looking for ways to love each other that have meaning and substance.
For Today: Look for a fresh way to actively love someone today.
Wednesday: Are You Expressing Love, No Matter What?
1 John 3:14-15
I recently spent a few days at Angola State Prison in Louisiana (it is not what you think). God has done a truly miraculous work inside the walls of a very tough place. Men are coming to Christ and developing biblical community in churches (led by prisoners), where they are truly loving each other. Love is not always easy, but it is always right. If we claim that we are followers of Jesus, then we must exhibit love for each other. If we do not, or will not, John compares it to the act of murder (1 John 3:15). No matter the circumstance, or the individual (including murderers like at Angola), if they are a part of the Body of Christ, we must love. In fact, if we are really love like God does — we love everyone as His creation.
For Today: Are you expressing love, no matter what?
Thursday: Love that Brings Boldness
1 John 3:19-22
Often we look at God as if He were some sort of cosmic killjoy, or a prosecutor ready to pounce when we act badly. Certainly God is to be feared, but this is a respectful fear for the Creator of the universe, not a paralyzing terror. God has extended such love and grace to us, which because of the follower of Jesus' justified state; we can have boldness to approach the awesome God of the universe! Because of His love, we are not condemned and can have no fear of approaching Him in confidence that He will extend more love and grace to us each day. He desires to give us what we ask in His name and will. There is no fear in God's perfect love.
For Today: Take your fearful thoughts to Him today.
Friday: Count Love's Blessings
1 John 2:12-14
I loved the whole concept of "Trick-or-Treat" when I was a kid. For me, the best part wasn't even eating all the candy. It was the sheer enjoyment of the accumulation of all that "unearned" stuff! I loved to count all the different types, brands, and flavors of candy over and over again. When one thinks about life in Jesus, it should be very clear that we have a whole ton of unearned blessings! In 1 John 2, John takes time to list by age/generation the blessings that God's love has given. He speaks of forgiveness, overcoming evil, and strength. As a follower of Jesus, we should continually be counting all of the blessings we experience that are only due to the love of God being active in our lives.
For Today: List five blessings that you experience only because of God's active love.