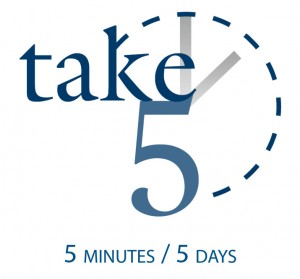 Troy Thornton • Pastor of Small Groups and Outreach
Monday: Never Forget!
Ephesians 2:11-13
When I served in the US Army, I served in a unit in which we are all privileged to wear a medal that had been awarded to that unit for gallant service in combat. The unique thing about this medal was that is it was awarded to the unit for service during WWII. None of us in the unit during the 1980's were involved in the action for which the award was given. We wore the medal to be reminded of the great heritage we had as a unit—it was good for us to not forget that. As followers of Jesus it is good for us to not forget that we once were dead in our sinfulness. We all were once without hope and helpless, but now we are united with Christ because of His love and sacrifice. We should never forget where we once were and what we now have in Jesus!
For Today: Never forget where you might be without Christ!
Tuesday: Peace and Surrender
Ephesians 2:14-18
Just a few days ago was the 233rd anniversary of British General Cornwallis' surrender to General Washington at Yorktown, ending the U.S. war for independence (Oct 19, 1781) and beginning the peace process that ended in the Treaty of Paris in 1783. We celebrate surrender and treaties because it brings peace to replace conflict and war. Peace should be celebrated. The peace that should be celebrated within the church is the peace that Christ brings to people through His sacrifice. This peace should effectively end any hostility that we may have toward each other. This peace is made effective by surrender to each other in light of the peace that we have been shown by God on account of His Son. There is no room for conflict in the body of Christ.
For Today: Surrender in peace to your brethren in Christ.
Wednesday: Keep on Being Built!
Ephesians 2:19-22
The Washington Monument in Washington, DC took over 100 years to go from design to completion! The actual construction took 30 years alone. This long time frame of construction was due to lack of funds, the Civil War, and other factors. Even though it took a long time, the structure was eventually completed, due to the tenacious vision of a nation that desired to honor its most significant founding father. The church as we know it is constantly under construction. The building materials of the church are the very people of God. We are (as individuals and as a body) being built to be a dwelling place for God by allowing the Holy Spirit to craFor Today godly character in our lives. We must have a tenacious vision to honor the God who saved us. God will complete this construction of character in us.
For Today: What character is God building in you today?
Thursday: Trophies of Grace
Ephesians 2:4-7
Recently at a local thrift store, I saw an interesting item for sale ­ trophies. These trophies were awarded to someone somewhere for something. Anyone who may purchase them had nothing to do with the activity for which they were once awarded. Trophies are only intended for the victor, in order to be displayed to commemorate an accomplishment or achievement. They are not intended to be bought or traded by someone who had no involvement in the accomplishment they represent. God has trophies on display that commemorate His accomplishments – followers of His Son. God has saved us and seated us with Christ "so that in the coming ages He might show the immeasurable riches of His grace in kindness toward us in Christ Jesus" (Ephesians 2:7). We are in essence His trophies of grace! We exist to display for all to see what God's grace has accomplished. It is nothing of our own accord, it is all Him. We belong to Him and will forever commemorate the gracious act of our very salvation.
For Today: Display God's achievement of grace in you.
Friday: Poetry Comes to Life
1 John 2:12-14
Poetry is very difficult for me. I really struggle with the whole timing, rhyming, phrasing "artsy" concept of it. I wish I could turn a phrase like Frost, Tennyson, or Keats. Poets, and artists in general, fascinate most of us. They can take the ordinary and, in essence, make it come to life as works of art. God is the master poet, He takes something that is worse than ordinary and makes it a work of art – you and me. Ephesians 2:10 in the NLT says that we are "God's masterpiece", literally his best poem. He has taken us out of the mire and mud of our "lostness", given us life, and made us His work of art. Works of art with purpose, a purpose to serve Him. We are on display to show His beauty by sharing and showing Jesus' love.
For Today: Show His love to someone today.