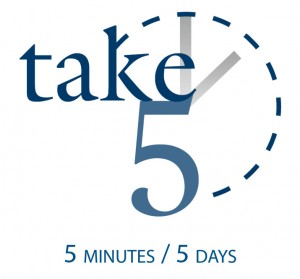 Matt Garrison • Pastor of Student Ministries
Rescued from an Ordinary Life
Monday: Better than Ordinary?
John 10:10
How many of us woke up this morning and thought to ourselves, "I hope my life is nothing but ordinary?" I doubt most of us did. When we think about our lives, do we have hopes and dreams that it will be extraordinary? I believe deep down we all want to live a life of significance and meaning, which begs the question, "Are we?" Jesus tells us in the verse for today that one of the reasons He came was to give us an abundant life, or life beyond our wildest dreams. He's referring not just in heaven but also in the here and now!
For Today: Read the Scripture for today and ask yourself, "How is my life? Ordinary or extraordinary?"
Tuesday: Here Comes the Party Killer
John 10:10, 1 Peter 5:8
We need to understand that we have a real enemy in life. His name means "accuser" or "one who plots against." You may call him "Satan" or "Devil." He comes as John tells us to steal, kill, and destroy…our lives! He would love to see us live an ordinary life in which we do nothing for God. He also wants to destroy us. Peter gives us a gruesome picture of what he is doing. He's a lion looking to devour us. If it helps, think of this as "National Geographic," not "The Lion King." He doesn't want us to live extraordinarily. He wants us to live defeated lives, the exact opposite of what Jesus wants for us!
For Today: Be aware that we have an enemy who is plotting against us. However, as 1 John 4:4 tells us, greater is He who lives in us than he (our enemy) who is in the world!
Wednesday: Why Jesus Came to Earth
John 10:10; Romans 5:10-11; Colossians 1:15; Galatians 1:4
We've been looking at John 10:10 this week along with other passages of God's word. We're focusing today where Jesus says, "I came…" Why did Jesus come to earth? He came to restore us to God the Father by making a relationship with God possible again. What sin separated, Jesus restored. He came to reveal God's character, to show us what God is like. When you read about Jesus being loving, compassionate, and full of grace AND truth, that is an exact picture what God is like. He also came to rescue us from an ordinary life. He wants the best for our lives. He is for us not plotting against us like our enemy.
For Today: Read the passages for today and thank Jesus for all He has done for us.
Thursday: Living Today with Hope for Eternity
John 10:10; Ephesians 1:7; Romans 8:35, 38-39, 15:13
What does life apart from God have to offer us? Pain, hate, temporary happiness, despair, momentary pleasure, and laughter to name a few. We are always left wanting more and are never satisfied with life. We strive for more, more money, more pleasure, more happiness, more peace, etc. What we find in Jesus is that He is all that we need. He offers us freedom from being a slave to sin, genuine love, acceptance, joy, hope for the future and for eternity. He offers us the good life here and now and for eternity. When we follow Jesus, people will look at our lives and see how different we are. They may ask us why we are different, why we have hope. The answer, of course, is that we have a relationship with Jesus…and they can have that too!
For Today: Stop and ponder, "Does my life reflect the life that Jesus offers?" Do others see a difference in my life as I follow Jesus?" If not, pray and ask Jesus to help you live a life that reflects His.
Friday: A Life Well L.I.V.E.D.
John 10:10; Romans 13:8; James 5:16; Ephesians 4:14-16
What is the "good life?" Is it a life free from pain? A life of no regrets? A life of pleasure? What are we as a society living for? What do we want out of life? I think our culture wants to live a life with all the above being true! However, in our pursuit of this life, we are left unsatisfied, always seeking but never finding, never happy. See, a life well L.I.V.E.D. for Jesus is a life that Loves others, Invests in significant relationships, Values life instead of just existing, Expects to grow closer to God, and Displays Jesus in our everyday life. That is the only way to live – God's way. That's why Jesus came!
For Today: Reread the passages for today and pray that God will help us live a life that is nothing but EXTRAORDINARY!