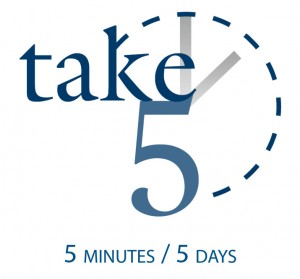 Matt Garrison • Pastor of Student Ministries
The Christmas Season
Monday: Busy
Matthew 1:18-25; Luke 1:26-38, 2:1-20
It's that time of year! The Christmas season is in full swing now. How was your "Black Friday"? Did you get enough turkey on Thanksgiving? This is the time of year that we all get extremely busy, don't we? There are all those Christmas parties to attend, the Christmas shopping list to work through, children's programs and recitals to attend, and possibly getting the house ready for company!
It seems this type of scenario has become the norm for us as a culture. Did God intend for us to be this way? Sometimes we are so busy that we forget what this time of year is all about. We may know Jesus is the reason for the season, but we are too busy to reflect and thank our Savior for coming to earth!
For Today: Pause. Read the Scripture passages about the Savior's birth, and thank Him for being the reason for the season.
Tuesday: Hope
Luke 1:26-38
Christmas time is a time when the expectation level of so many people is incredibly high. However, does everything work out the way we plan or expect? Sometimes it doesn't. We don't get the gift we really wanted. The pie or casserole doesn't come out right. There is a point, at times, when hope meets reality, when we realize that life is not going to play out the way we had expected. Mary is a wonderful example of this. She's getting ready to be married. She probably had some hopes and expectations of what married life would be like. God shows up and turns her expectations upside down! What is her response? She learned to hope differently in a God who moved on her behalf.
For Today: Be honest and ask yourself, "Do my expectations take highest priority, or does my hope in God trump it all?"
Wednesday: Peace
Isaiah 9:6; Luke 2:14
This is a time of year when we hear/say the word "peace" a lot, don't we? Is this time of year really peaceful? There is so much for us to do: parties, children's programs, out-of-town-family to prepare for, etc. not to mention the shopping. Just drive down the corridor to see this "not so peaceful" time of year. The prophet Isaiah says one of Jesus' names is the Prince of Peace. Jesus came to give us real peace in our lives so that no matter what comes our way, we can have peace in the chaos.
For Today: Know that Jesus is the Prince of Peace!
Thursday: Love
John 3:16; 1 John 4:10
The word "love" is a loaded word and over-used in the English language. We may say things like, "I love Christmas cookies", "I love the lights on the houses", and "I love my wife/husband". We all have our own meaning of love and how it should be expressed, said, and shown, don't we? The reason we love at all is because God first loved us. God didn't just say He loved us. He did something about it. John 3:16 tells us that God loved and God gave! God gave us Jesus at Christmas to restore our relationship with Him on Good Friday and Easter.
For Today: Know that God loves you! No matter what you've done, no matter what you think of yourself.
Friday: Thanksgiving
Psalm 100:4; Colossians 3:15-17; 1 Thessalonians 5:18
Can you believe that Thanksgiving was just over a week ago? That was the day that we stopped and thought about all the good things in our lives and said "Thank You" to God. It's funny that we take one day a year to say "Thank You." The Scriptures today tell us that we need to be living in a constant attitude of thankfulness. May we stop more often this Christmas season and say "Thank You" to our Savior who generously gives us what we need.
For Today: Let's thank God for everything He has done for us and always remember this time of year is all about Jesus!