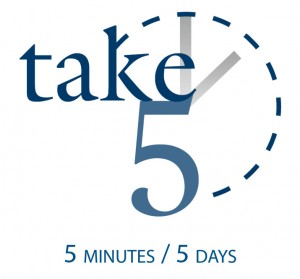 Tim Abraham • Chief Operating Officer
The Gifts of Advent
Monday: The Gift of all Gifts
Titus 3:3-7
Today, our culture associates the Advent and Christmas season with gift-giving. As Christians, we are a part of eternity's most important gift exchange described in Titus 3. Read the adjectives that the Apostle Paul uses to describe the recipients—you and me—in verse 3. What is hardest for you to admit about us? Our foolishness or disobedience? That we were slaves to lust and pleasure? Our malice and envy? That we hated and were hated? If that's how we are, why would anyone – especially the holy God of the universe—give us a gift? Verses 4 and 5 provide the answer: Our God is loving, kind, and merciful. So, He gave us the gift of salvation through His Son, Jesus, which we have to accept before the Holy Spirit can wash and renew us. Tomorrow, we'll talk about the hope we inherit after we accept the Gift of Gifts that could only be given by the King of Kings and Lord of Lords.
For Today: Write down the name of two individuals who have yet to accept God's free gift of salvation through Jesus. During each day of this Advent season, pray for them and for God to use you to help in the exchange.
Tuesday: The Gift of Hope
Romans 5:1-5; Psalm 33:13-22; Psalm 147:11
Yesterday's passage tells that we inherit hope when we accept God's free gift. Our hope is from the single eternal source of hope. Only He can give us true, unfailing hope because He is hope. In the opening of Romans 5, Paul writes that this hope changes our perspective of even the toughest times in this broken world. We are to rejoice in the midst of sufferings—from the deaths of loved ones to sickness and tough financial times. Persevering during these times produces Christian character, which then produces Christian hope—a hope that never disappoints because it's God's! The psalmists remind us that a hope in anything other than God's love—whether it's money, family, good deeds—is useless. They can't save; only He can. And, He delights when He sees us placing our hope in His love. Think about that: God not only sees us, but He's more than pleased when we accept and respond to His gift of hope.
For Today: Is the Lord delighting in you? Put your hope during each circumstance you face this Advent season – from easy and routine to difficult and extraordinary – in Him.
Wednesday: The Gift of Wisdom
Proverbs 24:14; Psalm 111:10; 2 Chronicles 1:7-12; 1 Kings 4:29-34
Today's proverb links hope to the wisdom described in Psalm 111. Fearing the Lord—the beginning of true wisdom—enriches and sweetens our soul. King Solomon knew this when he had the opportunity to ask God for anything. Think about that—anything! Would you answer "wisdom" like Solomon? What about wealth, honor, or your problems going away? Would wisdom even be in your top 10? How about your motive when responding? Solomon's request wasn't self-seeking; he wanted to lead God's people well. It wasn't about him; it was about God and His people. God answered Solomon exceedingly and abundantly, giving him wisdom and unparalleled wealth, riches, and honor. Read today's passage in 1 Kings 4 about the wisdom God gave Solomon. We have the opportunity to share in this same wisdom if we grow in Christ after accepting God's greatest gift!
For Today: Read James 3:13-17. What kind of wisdom do you have? Pray each day this Advent season that God will increasingly grant you heavenly wisdom.
Thursday: The Gift of Love
John 15:9-17; 1 John 4:7-11; 1 Corinthians 13:4-7
At the disciples' de facto graduation ceremony in John 15 shortly before His arrest, Jesus' commencement address charged them—and us—to love. Like wisdom, the root of Christian love is God. If we have accepted God's gift, we abide in the love of Jesus, who displayed the ultimate act of love by sacrificially dying on the cross to give us eternal life. Later, the then-graduated Apostle John said in 1 John 4 that true Christians who love God will love each other because, like hope, God is love. Remember Colossians 3:12-17 and all the characteristics that undergird the Christian garment of love? The Apostle Paul uses similar language in 1 Corinthians 13 to describe love. Although this passage is often quoted in weddings, these verses characterize a love that encompasses all walks of a Christian life. God's gift of love is a gift of patience, kindness, humility, meekness, peace, freedom, forgiveness, honesty, protection, and perseverance, too! Ten gifts in one!
For Today: Are you growing in all dimensions of God's love? Focus on one aspect of God's love and ask Him to help you grow during this Advent season.
Friday: The Gift of Joy
1 Peter 1:8; James 1:2-4; Proverbs 10:28
Peter tells the church that after we accept God's gift and love Him, we are filled with an indescribably glorious joy. However, the circumstances of this broken world can quickly extinguish the flames of joy in young and mature believers alike. As we continue to mature in our walk with Him, though, the circumstances we face will diminish our joy less and less because our joy will be more firmly rooted in His love for us. James tells believers that whenever we face trials, we should take joy in them because we develop perseverance. Sound familiar? On Tuesday, we studied how persevering through trials produces hope. Proverbs 10:28 tells us the hope of the righteous—of Christians like you and me—is joy! We should be joyously hopeful in all of life's circumstances.
For Today: All that today brings is the day that the Lord has made; rejoice and be glad! Pray that God will give you a sense of true joy this Advent season.