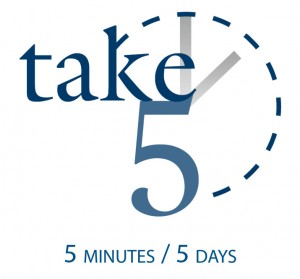 Caleb Korth • Director of Contemporary Worship
This week, we will be studying five words used in worship. By understanding these words, we can develop a greater love and appreciation for God.
Monday: Word of the Day: "Praise"
Psalm 150
Those of us that have grown up around church may have become too familiar with the word "praise." If we are not careful, precious words like this one can lose their vigor and become carelessly devoid of their beauty. As it relates to worship, praise is something that should never be far from the believer's lips or heart. Psalm 96:4 tells us, "For great is the Lord, and greatly to be praised; He is to be feared above all gods." One definition of praise is "the celebration, honoring, and adoration of God, in the power of the Holy Spirit, whether by individuals or communities of believers." Praise can take place in different ways and places. Psalm 150 implores all living things that have breath to echo the praises of our amazing God.
For Today: Take the next few minutes and praise God for who He is and what He has done in your life.
Tuesday: Word of the Day: "Sing"
Exodus 15:1-21
There are many kinds of birds in the world. Some sing a sweet melody, while others' songs are akin to fingernails being scratched across a chalkboard. The beauty is that each bird is part of God's creation, and He cares deeply for both, no matter their sound. Regardless of the human standard for beauty in singing, God looks past all the accouterments of the physical and straight into our hearts. He tells us in 1 Samuel 16:7, "…man looks on the outward appearance, but the Lord looks on the heart." Psalm 5:11 says, "Sing praises to the Lord, who sits enthroned in Zion! Tell among the peoples His deeds!" The purpose of singing in worship is to declare the wondrous works of the Lord. God is not interested in the quality of the voice, but rather the quality and sincerity of the heart.
For Today: Sing to God! Seriously, take some time and sing a song of worship to God.
Wednesday: Word of the Day: "Brokenhearted"
Psalm 34
This word resonates with all mankind. The believer worshiping with a broken heart can take comfort in knowing that these present trials are just temporary. One day soon, our sorrow will be replaced with the joy of being in the presence of the Lamb of God. Job offers a beautiful prayer to God in some of the darkest hours of his life, praising God out of a broken heart. God promises that He is close to us in our times of brokenness in Psalm 34:18: "The Lord is near to the brokenhearted and saves the crushed in spirit." That God would care for us in the most burdensome circumstances reminds us that we worship a God who truly loves us.
For Today: Hand any hurt or brokenness over to God. Allow God to comfort you knowing that He has not left you alone during this time of need.
Thursday: Word of the Day: "Confess"
1 John 1:9
Confession is introduced in Leviticus, where those under the Law would bring a sacrifice and confess their sin. For believers today, confession does not need to take place through a priest or pastor. Oh, how the Old Testaments saints would have loved to go straight to the presence of God with their sins! In James 5, we are encouraged to confess our sins to one another and pray for one another. It should become a regular part of our spiritual diet. The purpose of confession is not to air grievances or feed gossip; it is for accountability, for showing our weaknesses, and for restoring our relationship with God, Who is faithful to forgive.
For Today: Take any unconfessed sin to God and ask Him to forgive you.
Friday: Word of the Day: "Sacrifice"
Romans 12:1; 1 Peter 2:5
A definition of sacrifice is "an important aspect of the relationship between God and humanity." It is important to point out that the sacrifice described in Romans 12:1 is a "living sacrifice." A practical application is to surrender our weaknesses to God and pursue a life marked by holiness. By putting off the things of the world, we are able to present ourselves to God in an honoring way. Rick Warren summarizes this well, "The problem with a living sacrifice is that it can choose to crawl off the altar. We do this all the time. We offer ourselves to God, and then we take ourselves back. This is not a once-for-all offer. You've got to do it four, five, or maybe 10 times a day!"
For Today: Don't hold anything back from God! Give every part over to Him as an act of worship.