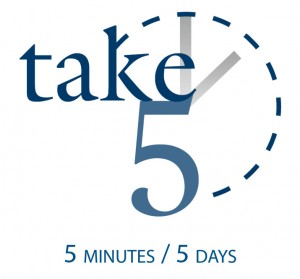 Richard and Michelle Thompson • Children's Ministry Pastor and Early Childhood Director
This week, we would like to share with you some of our thoughts about a faith that finishes well. This is something we believe all Christ-followers should evaluate often.
Monday: Unshakable Faith
Matthew 5:10-12
Watching all of the recent ISIS happenings in the news has caused us to stop and think. Are we as American Christians, who have become accustomed to our religious freedom, deeply in love with Jesus and committed enough to our faith in Him that we would be able to endure such persecution? What if our lives or our children's lives were on the line? Imagine having to take that kind of a stand for our faith! What would you do? Please make sure you are taking the time each day to spend with the Lord, getting to know Him better and loving Him more!
For Today: Take a few moments to pray for our Christian brothers and sisters around the globe who are facing terrible persecution. And pray for the American church, so that we will love God with all of our hearts and stand strong should we face persecution.
Tuesday: True Faith
Hebrews 11:1-3, 6:18-20
Faith is an action word! It causes one to act upon the object that they have faith in. For example, what are you sitting in or on as you read this devotional today? You didn't stop and think about whether or not it was going to hold you. When you come to a bridge, you normally don't stop and get out of the car and check to see if it will hold you as you cross. NO, we all just trust them to do what they were made to do!  You are assured (or have faith) that they will hold you. Well, Jesus, God's Son, is not an object, but the God-man who left heaven to become one of us (John 1:14). He died, was buried, and rose again to forgive us of our sin and has the power to save all who put their "faith" in Him. Because God cannot lie, we can safely trust in Him to save us.
For Today:  True faith is acquired by trusting in Jesus, God's Son, and what He has done for you. If you have never placed your faith in Christ for your soul's salvation, why not do so today?
Wednesday: Enduring Faith
1 Peter 5:7-11; James 1:2-4
The Bible tells us to fully trust God and put our faith in Him to care for our every need. However, this is often easier to say than to truly do. God often allows difficulties to arise in our lives to help us develop this type of faith. Whether it is financial, physical, or emotional trials; we are all going to have them. We can also be lured away from deep-rooted faith in Christ by all of the "shiny" objects and distractions this world tempts us with. There is nothing at the end of our lives that will matter as much as our faith in Jesus Christ and a legacy of having served Him.
For Today: Invest today in the things that are eternal, not temporary!
Thursday: Active Faith
James 2:14-20
Authentic faith is active faith. In this passage, James is not trying to say that we are saved by our works or actions, but that once we have truly accepted Christ, our faith is evident by the things we do. We as Christ followers should be on the front-lines of this hurting world. God wants us to meet human needs, by His leading, and make a difference in this world. God wants us to be the hands and feet of Jesus on the ground in this broken world. Whether you show Christ's love by feeding the hungry, shoveling the walk of a widowed neighbor, or helping a stranded motorist, everything done to show His love is your faith in action! Is your faith an active faith; do those around you see something different in you?
For Today: Make an effort to notice the needs of those around you, meet the needs to the best of your ability, and pray that the individuals served see Christ in you.
Friday: Finishing Faith
2 Timothy 4:3-8
I remind myself often that the goal of my life is to someday stand before the Lord and hear Him say, "Well done." If we could all keep this perspective all day long, every day, how differently would we live? That glass of spilled juice, the broken down car, or the tumbling stock market doesn't matter at all and is not worth getting upset over. We need to focus our lives on the one thing that does matter — loving God with all of our hearts and loving others as much as we love ourselves. That means reaching out to the office mate who doesn't know Jesus, the elderly neighbor that needs to be loved, and children who have never heard about the power of God's grace. Remember, in order to finish our race well, we have to stay on the right track!
For Today: Evaluate on which "track" you are running your race. Do you need to make some changes in your life to more effectively focus on eternal things?