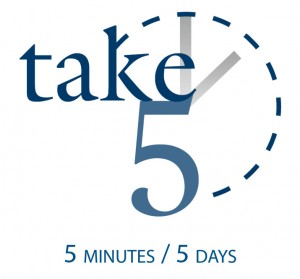 Chad Cowan • Pastor of Care Ministries
Monday: Run for it!
Jonah 1:1-3
Obedience is difficult, at least it seems that way. There are times when on the outset, obedience to God may make you feel like your insides are twisting. When God told Jonah to go to Nineveh, it would have been like telling an Austrian to go to Germany just prior to World War 2. Nineveh was growing in power, and Israel sensed their enemy's growing presence. In light of this, Jonah felt it would be easier to run away, where he thought he could flee God's presence.
At some point, you'll find obedience to God's Word to be difficult. Maybe it will mean a lost relationship or bring an immediate hardship. Sinning may initially avoid pain, but in the end, it always complicates.
For Today: Trust and obey God's Word, even when it's hard!
Tuesday: Dealing with Consequences
Jonah 1:4-5
Maybe it was because of your own sin, or perhaps the sin of someone else, but in the end, there are always consequences. As the sailors were headed to Tarshish, they were forced to deal with a storm the likes of which they'd never seen before! Desperate, they decided to start throwing the ship's cargo overboard. Well, what if that was my stuff they threw overboard? Would there be penalties from the owners of that cargo? Would they lose business? Such are the circumstances when others experience the consequences of our sin. When we disobey God's commands, we hurt not only ourselves, but often times those we love the most. In these times, we must acknowledge our wrongdoing and ask those we've hurt for forgiveness.
For Today:  Apologize to those you've hurt.
Wednesday: To What do you Turn?
Jonah 1:6-7
During my time in seminary, I noticed a common theme when I was working on my term papers. When I'd get stuck, I'd find myself standing in front of the refrigerator. I wasn't hungry, and the answer to my problem certainly wasn't behind the spaghetti sauce, so what was I doing? I was looking for comfort in food. So what do you do when you run into circumstances you have no control over? When the pagan captain of Jonah's ship was faced with the storm, he prayed! Our God, unlike the captain's, is always ready and willing to listen. How much more then should we be praying when we have access to the Triune God of Christianity?
For Today: Take your burdens to God in prayer!
Thursday: Who are You?
Jonah 1:8-9
Doctor, lawyer, engineer, how would you respond if someone asked you who you are? The truth is we all wear many hats, and most of us Americans define who we are by what we do. In other words, we often find identity in our vocation. While Jonah had his faults, and was fleeing God in disobedience, here he gets it right. When the sailors asked who he was, Jonah told them who he worshipped. It's important for us to remember that, whatever our vocation may be, we ultimately find our hope, purpose, and identity in the One whom we worship. He has declared us to be His forgiven and loved children and commands us to bring all our burdens to Him.
For Today: Find your identity in Christ.
Friday: It Starts with Fear!
Jonah 1:14-16
Do you ever feel inundated with information? Never before in the history of the world have so many of us had access to so much information — available to us at any time we want it. It used to be that any health concerns you had would send you on a trip to the doctor's office, but now it just sends you on a trip to the internet. With around 50 billion webpages currently on the internet, where does one get started? Just ask the sailors on Jonah's ship. In this passage we get to see their new lives of faith begin, and whereas they initially feared the storm, now they fear the Lord. This, according to Psalm 111:10, is the beginning of wisdom.
For Today: Fear God, and begin to learn!