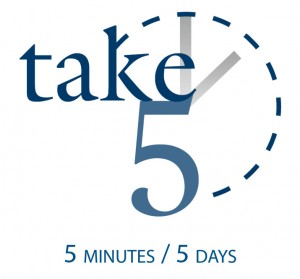 Caleb Korth • Director of Contemporary Worship
Monday: Genesis 1:31; Psalm 139
Have you ever seen anyone use a bowling ball as an ice scraper?  How about an iPhone as a cutting board?  Each of the items described were designed for a specific purpose.  This leads us to the question, "What was man created to do?"  That is a great question and one that the Bible clearly answers over and over again.  The first principle of worship from the Old Testament is that mankind was created to have a relationship with God.  God created man and woman to relate to Him in a holy way, a personal way, and a perfect way.  Genesis 1:31 reminds us that God Himself was pleased in creating mankind.
For Today:  Remind yourself that you are God's beloved creation.
Tuesday: Matthew 22:34:40
The tension between the worship of Jehovah and idols is rampant in the book of Judges.  It was a time that was described by the author of Judges this way: "In those days Israel had no king; all the people did whatever seemed right in their own eyes." (Judges 17:6).  It could be easy to dismiss this as only applicable to the people of Israel, but how many times do we see the world, our community, and churches approach life this way.  Idolatry is crippling to worship.  God strictly warns those in the Old Testament and New Testament against having anything that is elevated above God.
For Today:  What are the idols in your life?  Confess them and run after God by loving Him above all things.
Wednesday: Job 1
The worship principle in the books of wisdom is that God is to be worshiped out of respect and fear.  One of the most heartfelt cries of worship in the Old Testament comes from one of the books of Wisdom.  The book of Job records the life of a man, Job, and his commitment to the worship of God.  Immediately, it is recognized that Job is a man who fears and respects God. (Job 1:1)  Out of the ruins of his life, he worships God and says, "I came naked from my mother's womb, and I will be naked when I leave. The Lord gave me what I had, and the Lord has taken it away. Praise the name of the Lord!" Although our lives are filled with constant change, and we often times see those around us evidence change, for good or bad, God does not change.  Job understood that we are to accept whatever comes our way, no matter what.
For Today:  How does the fact that God does not change encourage you?
Thursday: Luke 5:16; Matthew 6:9-13
Prayer is an integral part of worship.  It is the means by which we relate to God.  Jesus understood this critical aspect of public and private worship.  Jesus had the habit of leaving to go off and pray. (Luke 5:16)  This highlights the principle that prayer must be a regular part of our private lives.  The consistency of Jesus' meetings with God should challenge us in our own worship habits.  Are we too busy to pray?  Are there too many distractions in our way?  Jesus made it a priority.  Jesus also demonstrated public worship through prayer.  He even gave the disciples a model to go by in Matthew 6:9-13.
For Today:  Take time right now to pray for your day and plan times this week to get alone with God to pray.
Friday: Revelation 4:8-11
Today's passage gives us a glimpse into worship in heaven.  What an amazing place to experience worship!  God's promise for those who know Christ is that when they leave the earthly body behind, they will then be in His presence.  Dr. Whaley, in his book Called to Worship: The Biblical Foundations of Our Response to God's Call, joyously gives insight into the worship we will have throughout all eternity, "One day, worshiper, you and I will be part of that great multitude, that choir from all nations.  No one really knows what kind of choir it will be – contemporary, classical, traditional, or gospel – but it won't matter.  And even if you couldn't carry a tune on earth, or didn't have a lick of musical talent, it won't matter." Until then we hold onto the truth that we can experience His presence in our lives here on earth by worshiping Him, knowing that one day, we will see Him face to face.
For Today:  Take a moment and pour out worship to God right now wherever you are.  A great song to meditate on is "Revelation Song" by Phillips, Craig, and Dean.