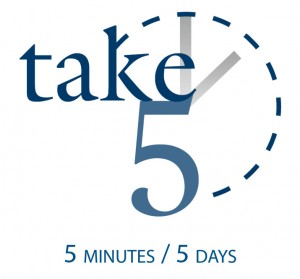 Dr. Bill Tanzey • Associate Pastor of Community Ministries
Persecution
Followers of Jesus Christ are suffering persecution at historically high levels. This week, we will consider how we should respond to this spreading oppression of Christ's people.
Monday: Pastor Li Dexian – Peoples Republic of China
Pastor Li's life motto is "I shall preach until I die." Along with members of his congregation, Pastor Li recently was dragged outside his church and beaten by Public Security Bureau officers. Li was taken into the local police station and was beaten again until he vomited blood. The officers beat his face with his own Bible, leaving him bleeding and barely conscious on the concrete floor. After his release, Li returned to his church, and when he was found preaching the gospel again, was arrested and beaten unmercifully with rods.
Since the last attack, large meetings at Pastor Li's church have ceased, but the church has not stopped. Now, they meet and are thriving in 40 smaller meetings, and people have accepted Christ each week.
For Today: Pray blessings on these 40 house churches in China.  Pray for the new converts to be grounded.
Tuesday: Safeena – Pakistan
Safeena is a beautiful, young Pakistani woman who recently was employed by a Muslim family to be a housekeeper. Her beauty and gentle demeanor attracted her employer's son, who approached his parents about taking her as his wife. There was a big problem: Safeena is a devoted Christ-follower. The family pressured her to convert to Islam, but Safeena bravely and steadfastly refused. Her commitment to Jesus Christ is deep and unmovable.
Finally, the young man gave up trying to convince Safeena to be his Muslim wife. He viciously dragged Safeena to a bedroom and violently raped her. When she brought charges, Safeena was rebuffed by the local authorities because of her faith in Christ. Since then, she has lived in fear and agony.
For Today: Pray for physical and emotional healing for Safeena.
Wednesday: Christian Parents – Afghanistan
The Taliban rules Afghanistan. Practicing Christianity has always been a crime in this nation, which is under that oppressive Taliban rule. In the early part of this century the Afghan government began a major persecution of Christians, aimed at eliminating them from their country. The government decided that the Christian children aren't to blame; it is their parents. Taliban soldiers raid hundreds of homes of Christians and arrest and torture parents. Some parents return beaten and injured; others never return.
The Deputy Minister of the Prevention of Virtue and Vice in Afghanistan said this: "The arrests should be a lesson to parents." This quote came shortly after a wave of arrests of Christian parents and foreign-aid workers from Christian organizations."
For Today: Recall Jesus' words: "If anyone loves me he will obey my teaching." (John 14:23)
Thursday: Pastor IM – North Korea
Pastor IM preached the Word of God in godless North Korea. For speaking the name of Jesus, Pastor IM was kept in a dark prison cell for two years, where he was not allowed to shave or change clothes. In the darkness of that hole, Pastor IM kept courage by reciting a precious Bible verse. Every day from his isolated cell, the guards would hear IM recite, in a loving calm voice, John 13:7, where Jesus promised, "You do not realize now what I am doing, but later you will understand." IM became known as the "prison camp preacher." After his imprisonment, he never saw his family again. Since being exiled in South Korea, he has served with American missionaries in bringing God's Word through organized evangelistic events in prisons throughout South Korea. His prayers were answered! IM has reached thousands for Jesus Christ! The words of that verse recited in prison must resonate daily with IM: "But later you will understand."
For Today: Pray for oppressed Christians in North Korea.  Pray that God's blessings and protection will surround them.
Friday: All Christians in Nigeria
In northern Nigeria, Sharia Law has been instituted. The Christians who dominate the landscape there are under brutal attack. Hundreds of churches have been burned, and terrorists are on a bloody campaign of annihilating "Those who follow the Nazarene." In the city of Kaduna, bounties have been placed on the heads of Christians, especially Christian leaders. Rather than fighting back, Christians have been encouraged by their leaders to remember the Lord's teaching about turning evil to good and patiently suffering in the face of what is happening.
The intensity of the violence against Christians in Nigeria is perhaps among the worst in any country. Suicide bombings, executions, Christian school burnings, and beatings are witnessed on an almost daily basis. Many Christians escape in exile, but few ever desert their faith. Paul said in Ephesians 5:1: "Be imitators of God." So many persecuted Christians in Nigeria and elsewhere are doing that very thing – imitating the Lord in the midst of the worst circumstances.
For Today: Finish these five days by reading aloud 2 Timothy 2:8-9.