Tuesday, July 21 • 7 AM – Midnight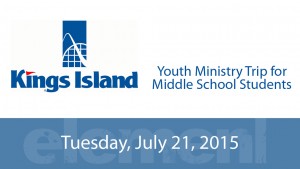 Reserve your spot today by registering! Limited space is available.
Registration
Deadline to Register: Sunday, July 12
Cost: $40
Pay Online (Under Youth Fund, please enter name and event in Memo line)
Complete Medical Release Form (below)
Will need extra spending money for meals & souvenirs.
Medical Release Form
If you haven't already completed a medical release form for the 2014-15 year, please complete the form below.
[gview file="https://www.biblecenterchurch.com/wp-content/uploads/2014/10/Medical-Release-Form-2014-2015-.pdf"]