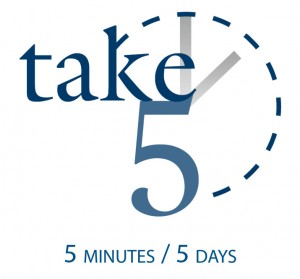 Tim Abraham • Chief Operating Officer
Freedom in Christ
Recent newsworthy events highlight socio-economic, political, and racial tensions that continue to divide our country.  One of the greatest Americans who tirelessly worked to unite men, women, and children of all backgrounds is the Rev. Dr. Martin Luther King, Jr.  A Baptist minister, Dr. King led the American Civil Rights Movement in the 1950's and 60's.  Inspired by the life of Christ, Dr. King relentlessly advocated in nonviolent means to catalyze what seemed impossible to many at that time:  Achieving legal equality – or true freedom in practical terms – for African-Americans.  This week, let's look at Dr. King's inspiration and the spiritual freedom we can enjoy following Jesus.
Monday: I Have a Dream
Isaiah 53:2-5
Dr. King delivered his most famous speech – I Have a Dream – at the closing of a day-long march on Washington, D.C., on Aug. 28, 1963. Calling the gathering "the greatest demonstration for freedom in the history of our nation," King eloquently told the crowd his vision – his dream – for a future America marked by racial equality. Similarly, prophets – like Isaiah in today's passage – shared their visions foretelling the greatest demonstration of freedom for mankind: the coming Messiah. Do you know Jesus fulfilled 322 Old Testament prophecies? 322! The Son of God was born a man, lived a sinless life, was crucified on a cross for you and me, and then rose again. That's not a dream, either – it's a reality! It's with this hope that we can follow Him, living freely in this world. We'll explore this freedom-living the rest of this week.
For Today: Read Psalm 16:10 and Acts 3:15. Thank God for our risen Savior!
Tuesday: Not Segregation, But Sanctification
2 Corinthians 3:12-18
Segregation means being separated, and Dr. King fought to end racial segregation that forced African-Americans to live much of daily life separate from other Americans. Do you realize that as followers of Christ, we are separated from unbelievers? The Apostle Paul refers to a veil separating man from the glory of God that Moses wore after being in God's presence to hide his still-glowing face from the Israelites.  Christ removes this veil, enabling us to live showing the world the glory of God that continues to increase in us through the Holy Spirit as we follow Him. This process of unveiled living and transformation is called sanctification, which means to become holy. The more we follow Jesus and walk by the Spirit, the more we radiate God's glory and holiness. It's such radiant, unveiled living that makes us stand out – or separates us – from our world. This is true freedom!
For Today: Read 1 Thessalonians 5:23-24. Ask God to make clear an area in your life to be sanctified, and then yield to His work in you.
Wednesday: Freedom from the Slavery of Sin
John 8:31-36
Slaves are forced to obey their masters. A century prior to Dr. King, President Lincoln signed the Emancipation Proclamation to free slaves in Confederate territories. When Union armies overtook Confederate cities and towns during the Civil War, slaves living there were emancipated – or freed. They no longer had to obey their human masters. Jesus tells us that, spiritually, we're all slaves to sin. We're all born sinners. When we sin, it is an act of submission and obedience to that flesh. Praise the Lord that Christ frees us from this yoke of slavery to sin! Following Him – holding to His teachings – marks our discipleship and allows us to know the truth that sets us free. No longer must we succumb to fleshly desires; instead, we can live marked by the freedom found only in, the Author of mankind's Emancipation Proclamation: Jesus Christ.
For Today: Read Galatians 5:1. Stand firm in the midst of sin's temptation by walking in the Spirit.
Thursday: Freedom in the Fulfillment of the Law
Galatians 3:23-28; Matthew 5:17-18; Matthew 22:34-40
The fruit of Dr. King's leadership included the passage of the American Civil Rights Act in 1964, a set of laws to protect all people by forbidding major forms of discrimination. Laws are rules to govern a particular group of people. God gave laws to the Israelites to protect them, and certain sacrifices were required to serve as propitiation when laws were broken. Christ fulfilled all the requirements of the law; only He – God's own Son – could be the perfect sacrifice for all mankind's – yours, mine, and everybody else's – offenses against God.  No longer must we be condemned by the law; instead, we are justified by faith. Jesus' sacrificial death paid for all our sins. Clothed with Christ, we are children of God living to love Him with all our being and to demonstrate His love to others. Only God's love could be so fulfilling!
For Today: Read 1 John 1:9. Confess your sins immediately to God, who forgives us in Jesus.
Friday: "Thank God Almighty, We are Free at Last!"
Romans 6:15-23
Today's title refers to the closing words of Dr. King's I Have a Dream speech that loudly resound in the cacophony of American history to this day. While Dr. King referred to an America whose citizens – regardless of their race – were free and equal, the Apostle Paul uses similar language when talking to Christ-followers in Romans 6:17a-18a (NIV): "But thanks be to God that…you have been set free from sin…" We Christians are free from sin. Praise the Lord! But, wait, Paul continues in verse 18: "…and have become slaves to righteousness." We're free from sin but slaves to righteousness, replacing the yoke of impurity and wickedness with God's own of righteousness. Bondage and death fall to holiness and eternal life. Only God could provide such a gift to us, and only through Christ Jesus our Lord. It is only through this slavery that we are truly free at last!
For Today: Read Galatians 5:13. Think of two people you ought to serve in love and then follow through with them this weekend.