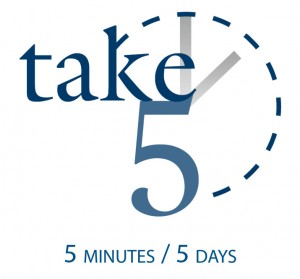 Tim Abraham • Chief Operating Officer
Graduation Season 2015 has come and gone.  One hallmark of most graduation ceremonies is the commencement speech.  Whether you graduated five days ago or five decades ago, let me ask you a simple question:  Do you remember who gave yours or what was said?  If you're like me, you can't.  With that said, I became enamored with an address I found on YouTube given by Admiral William H. McRaven, who last served as the ninth commander of the United States Special Operations Command from August 8, 2011, to August 28, 2014.  His address to the University of Texas' Class of 2014 gives them—and us—ten life lessons to change the world. Each day, we will begin with an excerpt of McRaven's first five charges.
Monday – Lesson #1:  Make Your Bed
Luke 16:10-12
Adm. McRaven: "It was a simple task, mundane at best, but every morning, we were required to make our bed to perfection. It seemed a little ridiculous at the time, particularly in the light of the fact that we were aspiring to be real warriors, tough, battle-hardened [Navy] Seals, but the wisdom of this simple act has been proven to me many times over. …Making your bed will also reinforce the fact that the little things in life matter. If you can't do the little things right, you'll never be able to do the big things right. …So if you want to change the world, start off by making your bed."
* * * * *
Every aspect of military training is designed for a specific purpose; nothing is done "by accident" or "just for fun." With that in mind, compare Adm. McRaven's conclusion with Jesus' words spoken to His disciples as recorded in Luke. All that we have on earth—from each breath to each possession—belongs to God. The days He gives us are filled with opportunities that He entrusts us to handle biblically, like Christ. God also allows Satan to tempt us. Whether it's a little lie, a little road rage, a little laziness, a little moment of lust, a little missed opportunity to help, or even a little "good" deed done with impure motives, God watches and sees even the smallest things. How are you handling the little things in life?.
For Today: Step back from the big things in life, and, through the Holy Spirit, do the little things right.
Tuesday – Lesson #2:  Find Someone to Help
Colossians 3:12-15
Adm. McRaven: "[Describing how teams of seven prospective Seals in one boat must paddle for several miles through exceedingly tough surf] For the boat to make it to its destination, everyone must paddle. You can't change the world alone; you will need some help. And to truly get from your starting point to your destination takes friends, colleagues, …and a strong coxswain to guide you. If you want to change the world, find someone to help you paddle."
* * * * *
Adm. McRaven describes that every person on a team must exert the exact same amount of energy at the exact same time, as yelled by the coxswain (the "captain" of the boat) for the boat to reach its destination. As the body of Christ, our eternal destination awaits us in Heaven, but how are we to "paddle" today in life? First, we recognize that we have the Coxswain of coxswains, the Captain of captains: the Holy Spirit living in us. The Holy Spirit reveals God's living and active Word that points us to be more like Jesus Christ. We are to be merciful, kind, humble, gentle, patient, forgiving, thankful, and—above all—loving. Through the Holy Spirit, we clearly see in His Word the straight passage God maps out for us to travel with one another to earthly peace and eternal life.
For Today: Find a Christian to hold you accountable, as you both listen to the Coxswain and "paddle" through the little things and big things in life together.
Wednesday – Lesson #3:  Measure by Heart
Matthew 19:30
Adm. McRaven: "The best boat crew we had was made up of little guys; the 'Munchkin Crew' we called them. No one was over 5'5''. …They outpaddled, outran, and outswam all the other boat crews. The big men in the other boat crews would always make good-natured fun of the tiny, little flippers 'The Munchkins' put on their tiny, little feet prior to every swim. But, somehow these little guys from every corner of the nation and the world always had the last laugh, swimming faster and reaching the shore long before the rest of us. …If you want to change the world, measure a person by the size of their heart, not by the size of their flippers."
* * * * *
In everyday life, the "flippers" Adm. McRaven refers to aren't flippers at all. How do we measure and judge someone? How do we compare ourselves to others? What makes us envious of someone? A bigger house? A nicer car? Physical beauty? More Twitter followers, retweets, Facebook friends, or liked posts? Jesus speaks to the disciples after a rich, young man walked away from following Him because—despite keeping all the commandments—the young man's heart clung to his possessions. How do you measure your heart? How do measure others? The measurement that matters in eternity—God's only measurement—is your faith in following Jesus as your Savior and Lord.
For Today: Repeat this phrase throughout the day:  "God measures us by our hearts."
Thursday – Lesson #4:  Keep Moving Forward
Ephesians 2:8-10
Adm. McRaven: "Several times a week, the instructors would line up the class and do a uniform inspection. It was exceptionally thorough. …But, it seemed that no matter how much effort …it just wasn't good enough. The instructors would just find something wrong. …There were many a student who just couldn't accept the fact that all their efforts were in vain, and no matter how hard they tried to get the uniform right, it went unappreciated. Those students didn't make it through training. Those students didn't understand the purpose of the drill. You were never going to succeed. You were never going to have a perfect uniform; the instructors weren't going to allow it. …If you want to change the world …keep moving forward."
* * * * *
Regardless of how much one may try, all human beings stand before a holy, perfect God wearing a uniform stained with sin. Many religions or philosophies try to remove the stain by laying out rule after rule that must be followed to the letter. Even then, it may not work out. Everything is based on human effort—not God's. Christianity is the religion that believes it is God who acts to save us. Salvation is given by God's grace—in other words, He gives us something we don't deserve—and His grace alone. Note in verse 10, one of the reasons God creates us anew: To do the good things He planned for us long ago. Believing and receiving God's gift of grace is just the beginning of a new, abundant life full of good works to glorify Him.
For Today: Write this phrase down to remind you:  "Not by my works, but by His grace."
Friday – Lesson #5:  Don't be Afraid
John 16:33
Adm. McRaven: "The pain of the 'Circuses' [two hours of extra calisthenics at the end of the day for those who failed to meet the required standards for the day's physical training] built inner strength and physical resiliency. Life is filled with 'circuses'. You will fail. You will likely fail often. It will be painful. It will be discouraging. At times, it will test you to your very core. But, if you want to change the world, don't be afraid of the 'circuses'."
* * * * *
Jesus knew His time had come. In mere hours, He would be arrested, beaten to near-death, be forsaken by His heavenly Father, and give up His Spirit. Jesus loves us so much that He willingly endured the righteous wrath of a just God to pay the penalty for my sin and your sin. But, Jesus also knew that He would overcome the world and its ruler. Because of this, Jesus looks to the future and focuses on His disciples, telling them—and us who have placed our faith in Him—to have peace, despite the many earthly trials and sorrows we have and will experience. In other words, because of Jesus, don't be afraid of this world's "circuses."
For Today: Find peace in Jesus amidst your "circuses."