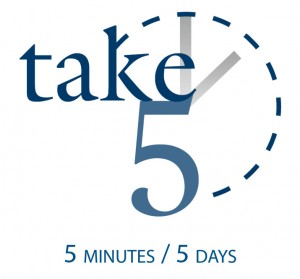 Chad Cowan • Pastor of Care Ministries
Courage through Crisis
In case you haven't figured it out yet, it takes courage to live the Christian life. Repeatedly individuals are told, FEAR NOT! This week, we're going to take a closer look at how we can courageously face our Christian life.
Monday: Where are You?
Mark 6:45-52
Do you know that this very day, you're in the middle of an adventure? The problem with adventures, though, is that they're pretty horrific from time to time. The disciples were out in the middle of the Sea of Galilee, and what do they think they saw? A ghost walking on the water towards them, who wouldn't be afraid of that? Immediately though, Jesus calms their fears. He deepened their understanding of who He was.
Does He have that effect on you? Christ has overcome the world, so let's try and focus on Him, even in the middle of terrifying circumstances.
For Today: In moments of horror, remember that He is with you!
Tuesday: Who are You?
Isaiah 41:14
In overcoming fear, a clear understanding of ourselves is necessary. In Isaiah 41, God gives Israel a sobering reminder of her own 'power.' In convincing His chosen people that He will be their deliverer, He reminds them that it is He that will do the work. In comparison to His great power, they're but a 'little worm.' As we seek to live out a courageous Christian life, don't forget the power of the Lord that is working in you. So be humble, and understand that it is only by the power of God that we can be fearless.
For Today: Depend on God's power!
Wednesday: Better than You Hoped?
Luke 1:13
I love it when things turn out better than you could've hoped for. In Luke 1:13, we see just that! The scene is the temple, Zechariah had been chosen by lot to enter the temple and offer a sacrifice on behalf of the nation of Israel. Then terror strikes. An angel comes out of nowhere. While this was initially one of the scariest moments for Zechariah, that angel brought some amazing news. Zechariah's prayer while offering the sacrifice would have been for the nation, but the answer to the prayer also gave them a long hoped-for child, a hope they had abandoned because of their old age. Not always, but sometimes, the thing we're most afraid of could be the catalyst to the best thing that has ever happened.
For Today: Are you afraid of what's to come? Be patient. This may turn out to be something better than you could've hope for.
Thursday: An Uncertain Future
Proverbs 3:25-26
Global warming, economic recession, the fall of capitalism, if you ever google "future of America," you will get all kinds of results. Most are not good. In Proverbs 3, you see that God's people are to have a different kind of reaction to calamity. Instead of clearing out the supermarket shelves and building a bunker somewhere, we're too, "not be afraid of sudden disaster." And why is this? We see the answer in the next verse, "For the Lord will be the source of your confidence.
Is the world changing? Yes. Is the future uncertain? You bet. All the more reason that we must trust in an unchanging God, who holds the future in His hands.
For Today: What scares you? Meditate on our mighty God, and let His peace reign in your heart.
Friday: The Will Not to Worry
Luke 12:22-34
What are you most afraid of losing? House? Car? A loved one? Your life? While all of these things would be painful to lose, (obviously some more than others), how much does God expect me to worry about these things? Well, the answer is pretty clear. In a discussion given directly to His disciples, God says that worrying about any of this will change nothing. Instead, He makes two clear commands in this passage: don't worry and don't fear! Like the disciples, your Father is well pleased to give you the kingdom, where, "no thief approaches and no moth destroys."
Even when things are at the worst, we must remember that in the end, we'll spend all eternity in a perfect kingdom.
For Today: No matter your pain, have courage! This is temporary suffering that God is using to make you more like Himself.