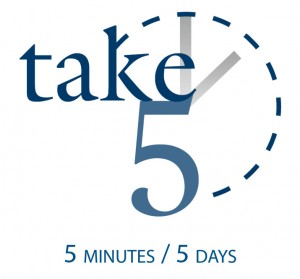 Robert Ballard • Pastor of Worship Ministries
I love the sounds and signs of spring! What was once dead during the winter months has now come to life, as the temperatures are warmer, and the days are longer. Farmers have their gardens planted, hoping for occasional rains to water their crops. Fruit trees have bloomed and the fruit, even though in infant stage, is growing rapidly with hopes of ripening by late summer. While some trees bring forth an abundance of fruit, others do not. Matthew 7:17 says "So, every healthy tree bears good fruit, but the diseased tree bears bad fruit." A healthy spiritual life should bring forth good fruit. Galatians 5:22-23 gives us a wonderful example of what should be growing in our spiritual gardens. We should all be growing; after all, GROWING together is
part of Bible Center's mission statement. Let's examine five fruits of the Spirit to cultivate within our own lives.
Monday: Joy
Romans 15:13
As a child, I was taught the acronym of JOY – JESUS first, OTHERS second, and YOURSELF last. When I think of joy, my thoughts are immediately sent to the story of Paul and Silas. After ministering in the streets, Paul and Silas are stripped, beatened, and thrown into prison. What is so interesting is their response to their imprisonment. Did they get upset? Did they demand justice? Did they scream out in anger from their false imprisonment? NO! Acts 16:25 says, "About midnight, Paul and Silas were praying and singing hymns to God, and the other prisoners were listening to them." Their reason for being imprisoned for ministering to others proved that they were putting Jesus first in their lives. Their ministering to the people and even casting a demon out of one woman proved they were putting the needs of others before themselves. Now shackled and locked in prison, they are still praising God and ministering to the other prisoners. While you may not be physically imprisoned, you may have emotions and life situations that can make you feel trapped with no way of escape. Can you, like Paul and Silas, joyfully praise God through the trial you are facing?
For Today: Take a moment today to praise God through the storms that you are experiencing.
Tuesday: Peace
John 14:27
Peace is something that everyone wants, but honestly, few in this world ever find it. Some people believe that they will find peace in going to a spa, meditating, or sitting by the ocean. While all of these things are great for relaxing, the peace that each of these provides is only temporary. True, lasting peace can only come from God. Having a personal relationship with Jesus Christ brings peace. Daily studying and meditating on His Word brings peace. As Christians, it is our duty to display peace to the world around us. The people we interact with each day experience the same amount of chaos in their lives as we do in ours. However, it is our job to show them what a difference a peace-filled life rooted in Jesus is really like. Our verse for today reminds us that we are not to be anxious, but rather to rely on Jesus during stressful times to give us peace knowing that He is in control. Maybe peace is displayed in the way you aren't worried about the "job cut" rumor. Maybe peace is displayed when you get a scary phone call from the doctor. Regardless of your situation, God wants us to put our life circumstances in His hands and rely on Him for peace during both the good and bad days of our lives.
For Today: What one area can you give over to the Lord today that has been keeping you from having true peace?
Wednesday: Faithfulness
Matthew 25:23
True, devoted, constant, and loyal are just a few synonyms that we might use to describe the word "faithfulness. " The word "faith" is also sometimes used in this passage of scripture to describe this fruit of the Spirit. However, they go hand in hand. The root of the word "faith" or "faithfulness" in Galatians 5 is actually referring to someone "holding fast or steady." Having a strong and grounded faith results in a life of faithfulness. A life of faith will be characterized by one striving to be faithful in all that we do for Him, during both the difficult times and the delightful. Maybe God is calling you to be a more devoted friend, spouse, employee, volunteer, Christian, church member, or whatever it may be. Perhaps He wants you to get involved and stay steady and faithful to a particular ministry at church. Regardless of where God is guiding you, He wants you to be faithful in living out your calling.
For Today: Pray and ask God to reveal to you the areas in your life where He would have you be more faithful.
Thursday: Patience
Lamentations 3:25
I can honestly admit to you that waiting is not one of my strong points. I find it difficult to wait for someone to brew a new cup of coffee during my morning commute, waiting in the doctor's office, waiting in traffic, waiting for vehicle maintenance, and so on. Maybe you can relate? These small incidents can become an annoyance because they result in minor disruptions in our schedules. What about waiting on God? This can often be the most difficult time of waiting, and much patience is required. During these times of waiting, we need to understand that God has not left us alone. He promised that He never would leave us, but rather He is working behind the scenes on our behalf. This is not our time to try and make things happen for ourselves. It is a time to simply trust and wait. 1 Samuel 13:8-14 reminds us of the consequences that a lack of patience can bring, as the impatience of King Saul causes him to miss out on God's blessing after taking matters into his own hands. On a more personal note, a few years back my wife and I were praying and waiting for God to give us a child. It was so difficult to wait on God's timing. However, looking back to that time in my life, I can see that God was waiting on just the right time to give us our first, second, and third blessings at His perfect time. This concept of waiting on God reminds me of what happens during winter time–the plants are covered with sleet and snow and have become dormant. Some might even look dead. But it is at that time that they are taking root and are ready to blossom and spring forth life at their appointed time.
For Today: Pray and ask God to help you be patient in all areas, big and small, of your life.
Friday: Self-Control
2 Peter 1:5-8
My wife and I were having devotions with our children one evening, and the topic of the evening was on self-control. The Veggie Tale devotional guide had listed a quote from Charles Stanley on the concept. Stanley said, "Your thoughts are the determining factor as to whose mold you are conformed to. Control your thoughts, and you control the direction of your life." This concept is one that is useful for both the young and the old. If you are able to control your thoughts, your will and your body will follow suit. If your mind is out of control, then your life will be in chaos. God desires for us to display self-control in the good times as well as the difficult. It can be easier for us to display self-control the closer we draw near to Him. The more time we spend praying, praising, and meditating on Him, the less likely we are to display an out-of- control life. As today's verse mentions, displaying self-control can have a positive "domino effect" on our lives. The end result is a life that displays love and honors God in all things.
For Today: Ask God for help in areas that you need to display self-control.