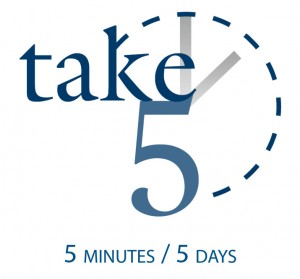 Troy Thornton • Pastor of Outreach & Small Groups
Monday: The Wise Are Discerning
Proverbs 16:21
According to researchers in the UK, an average adult makes about 35,000 decisions per day! This means that before the average life is over, there are millions of decisions made! Obviously, not all of the decisions are critical; most are actually quite mundane: what to order for lunch vs. whom to marry, for instance. A huge task in life is to make good decisions when it really matters. How can people make good, wise decisions? Wisdom is all about discernment–the skill and dexterity of judgment. Followers of Jesus are called to be wise, called to exercise good judgment. God has seen fit to give us the Scriptures, the Holy Spirit, prayer, experience, and other people to help discern. The most important ingredient is the heart–if our heart is not right, then our decisions will not be right. Live with integrity and utilize the resources God has given, and then you will gain the skill and dexterity of discernment.
For Today: Ask the Holy Spirit to show you areas where you need to work on integrity.
Tuesday: The Wise Are Listening
Proverbs 12:15
Leonardo da Vinci once said, "Wisdom is the daughter of experience." Certainly, learning and gaining wisdom from life's lessons and experiences is valuable. However, Scripture tells us that the truly wise also gain wisdom from the advice of others. It is impossible for anyone to know how to handle every situation with wisdom and grace that comes from within. One of the great benefits for the follower of Jesus is that we have the Holy Spirit and the body of Christ from which we can draw wise counsel. Rubbing shoulders with other followers of Jesus and gaining insights from their lifewalk with Him is absolutely invaluable. What better place to seek wise counsel than from those who have victories and failures along life's journey with Him!
For Today: Drop a note or an email to one person that you can thank for imparting godly wisdom in your life.
Wednesday: The Wise Are Learning
Proverbs 18:15
Bruce Lee (yes, that Bruce Lee) said, "A wise man can learn more from a foolish question than a fool can learn from a wise answer." His words have several facets, but the focus I like is the fact that people who are wise are learners. If followers of Jesus expect to practice wisdom, they must always be learning. Wisdom in life is often drawn from experiences; the key is to understand that these experiences can't always be our own. We must learn from others' experiences; we will not live long enough to learn only from our own life-experience. What better source of learning wisdom than the "words and works" of Jesus? If you want wisdom, then become a student of the life of Jesus. Jesus lived a perfect life and displayed God's wisdom for us to emulate. The very God of the universe gave us the ultimate example of life-experience to follow.
For Today: Read John 8:1-11 and write down your observations of the wisdom of Jesus in action.
Thursday: The Wise Are Unassuming
Proverbs 3:7
Maybe you have heard someone say something like, "humility is one of my best qualities." I had an uncle who said this often, and it usually got a few laughs and a serious eye-roll from his wife. Statements about our own humility really don't hold any water, for obvious reasons. Statements or thoughts about our own wisdom are similar, but perhaps more dangerous. The Scripture warns against assuming ourselves wise. In fact, what we really need to be wise is to fear God and run from evil. It is really easy to get caught up in developing wisdom for our own sake, and therefore, losing sight of what matters as a follower of Jesus–humility. Wisdom begins and ends with simply knowing who we are in light of an almighty God. God is the source of wisdom and walking carefully with Him will lead us to live in wisdom. We must only assume that God is above all, and we are His unassuming servants.
For Today: Memorize James 4:10.
Friday: The Wise Are Praying
Proverbs 2:6; James 1:5
Dan Rothstein is the cofounder of a non-profit in Cambridge, England called The Right Question Institute. The organization exists to teach people to "use the right questions to be smarter, better at their jobs, and to have more control when dealing with powerful bureaucracies, doctors, and elected officials." Asking the right question is certainly important, but the really important thing is to ask the right question of the right source. Scripture is quite clear that the only source of true wisdom is God. It is also very clear that God desires that we ask Him for wisdom, and in turn, He will give it to us. Wisdom comes from the loving God who wants to bestow it upon His followers. If you want to be wise, then you better be praying!
For Today: Ask God for wisdom for a specific situation you are facing.