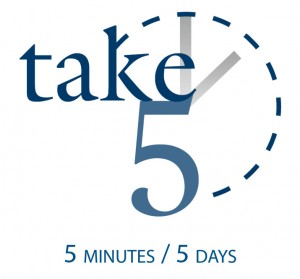 Caleb Korth • Contemporary Worship Director
This week we will be diving into an exuberant Psalm of praise. This Psalm is anything but complacent and dull. It's full of noise, singing, and instruments. At its center is a rich and genuine desire by the psalmist to worship God. As we savor this passage, be sensitive to how you can respond to the Lord through your own personal times of worship.
Monday: Psalm 98:1
One of the most recently talked about sports feats is the USA women's soccer team winning its third FIFA World Cup championship. This is the most World Cup titles any women's soccer team has won, and their victory has had people all over the globe talking about them.
More amazing than any soccer team's accomplishments are the "marvelous things" that God has done. He created every star and gave them each their name (Psalm 147:4). He alone knit you together in the womb (Psalm 139). He sent His only son, Jesus, to pay the penalty of sin (Romans 5:8). The Bible is full of the awesomeness of God. No one can
compare to the greatness of God!
For Today: Find another passage that talks about God's marvelous works and spend some time thanking Him for the things He has done in your life.
Tuesday: Psalm 98:2-3
Have you ever forgotten something really important? Like an anniversary or picking up someone at the airport? Maybe you have been forgotten before and had to experience the feelings and thoughts that go alone with that.
The great news is that God doesn't forget about us! It is comforting to know that in our darkest hour and in our deepest need, His love and faithfulness do not end. No matter what you are experiencing today, God has not forgotten you.
For Today: Today, remind someone that God cares about them. Share a verse or pray with them.
Wednesday: Psalm 98:4
Have you ever wanted to break out into song? What things cause you to want to sing? The psalmist charged all the earth with making a joyful noise. It doesn't say that the noise has to be perfect or pretty. The purpose is to joyfully praise God. In other passages, we are challenged to shout for joy. When was the last time you thanked God in an exclamatory way for something? More on this tomorrow.
For Today: As you meditate on today's passage, praise God with a joyful noise.
Thursday: Psalm 98:5-7
Today we are going build off of yesterday's devotional.
God uses music as a part of worship. Here the psalmist is encouraging the reader to sing praises to the Lord. Singing may not be your thing. You may feel like you don't have a good voice. The great thing about worship is that it is nothing like American Idol! The external (singing in time, singing on pitch, etc.) is not what God focuses on. He looks past all of those things and sees the intentions of our heart. God loves for His children to sing to Him. Paul encourages the church in Colossians 3:16 to sing with thankfulness in our hearts to God. Remember that our heart is what matters to God, not how well we sing.
For Today: Take some time today away from the busyness of life and sing to God. You can use a familiar hymn, worship song, or pick out a Psalm and sing it to the Lord.
Friday: Psalm 98:8-9
As we conclude our reading today, we are reminded that God is a righteous judge. He is fair in the truest sense. We praise Him for who He is and for what He has done. The greatest thing for us as His children is that by accepting what Christ has done for us on the cross, we are set free from the bondage and punishment of sin. As we live out the rest of this week and approach Sunday, let us live our lives with God's praises overflowing out of our hearts and mouths.
For Today: Take the next few minutes and pray this Psalm back to God.