Week 2 •  08/26/15 • Element & Fusion
Green Flag
Scripture references: Genesis 1:1; Genesis 1:27; Deuteronomy 6:4-5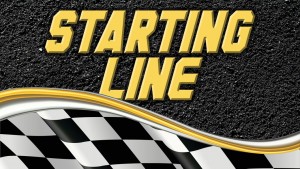 What's the point of a race or game? Is it to have fun? Is it a stress release or is it to win? During this series we are comparing living for Jesus like a race. Our student ministry is beginning a journey or race this school year and we want as many students to commit to joining the race with us as we reach for everything God has for our student ministry.  We believe God has BIG plans for us and we want our students to be a part of them!
Questions for parents to ask students:
If you had to give up all technology EXCEPT for one thing, what would it be?
What are some circumstances that make you feel disconnected from God?
What are some things you see in nature that make you feel connected to God?