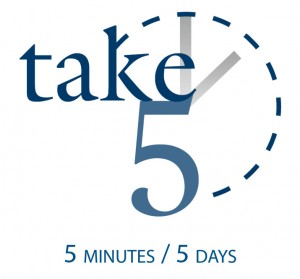 Matt Garrison • Pastor of Student Ministries
Growing in Your Faith
Monday: Big Life
Matthew 7:24-27
Did your mom or dad ever mark your height on a doorpost when you were a child? Seeing the progress you were making was a big deal wasn't it? I know it was for me. I wanted to see how I was growing. There's not much we can do to grow physically through adolescents. How do we grow spiritually or how do we grow in our relationship with God? Christians at times think that growing in our faith is about learning new information. However, Jesus understood that what we know is not as important as what we do. He tells us in Matthew 7:24-27 that we are wise if we do what He says and not just know what he says.
For Today: Read the passage and ask yourself if you are doing what Jesus wants.
Tuesday: Big Team
Proverbs 13:20; 1 Corinthians 15:33
Who has made a big impact in your life? For me, it was my youth pastor Michael Drager. He was instrumental in helping me see that following Jesus is a relationship, not a religion. When we hear others tell about their journey to Jesus, we often hear about another person in their life. The people we have in our lives matter! Just like the right people can move us closer to Jesus, the wrong people can move us away from Him. If we want to continue to grow in our relationship with Jesus, we need to hang out with people who want the same thing. God uses people to propel our faith forward.
For Today: Stop and think about the people you have in your life. Read the Scriptures for today and either thank God for or ask Him to bring people into your life who will help you grow closer to Him.
Wednesday: Big Serve
Matthew 14:13-36
There is a direct connection between growing in our faith and serving others. The passage today tells us of an event in the life of Jesus. He tells His disciples to feed a large crowd. They don't have near enough food to feed everyone. All they have is five loaves of bread and two fish among 5,000 men. Jesus tells them what He says to us–bring Me what you have. The disciples did what Jesus asked, and they saw a miracle before their eyes. Everyone eats and is full! It was a faith-stretching exercise for them. He wants us to do the same. Trust Him and take a step.
For Today: May you begin to see opportunities to serve Jesus as ways to grow your faith.
Thursday: Big Moments, Part 1
Matthew 26:69-75
Have you ever been in a circumstance or situation that you had no control over what was happening? Those times are rarely welcomed. Pivotal circumstances turn our lives upside down or push us in a direction that we didn't intend to go. When we encounter these circumstances, things tend to get really personal with God. Peter had a pivotal circumstance when he denied Jesus. This really rocked his faith. We see him later in the book of Acts as a prominent pillar in spreading the good news and growing God's church.
For Today: Ask God to help you stay close to Him through these difficult moments.
Friday: Big Moments, Part 2
John 11:1-44
We talked about pivotal circumstances yesterday. These are situations that you may not have any control over. These are difficult times that can really help us draw and stay close to Jesus. The Scripture today tells us of an incredible event in the life of Jesus. A friend of His is sick and He waits two days before He goes to him. Jesus arrives to find His friend, Lazarus, has died. Lazarus' sisters, Mary and Martha, along with friends, were deeply grieving the loss of their loved one. Jesus feels their pain and raises Lazarus from the dead! It's in these moments, in life's difficulties, that our
faith is on the line. It's our responsibility to allow them to grow us in our faith.
For Today: Know that God loves you deeply, knows the pain you have been through, and wants you to trust Him in all of life's difficulties.