Week 3 •  09/02/15 • Element & Fusion
Pit Stop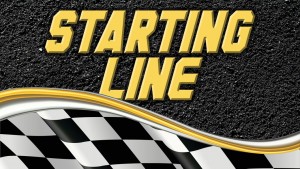 What's the point of a race or game? Is it to have fun? Is it a stress release or is it to win? During this series we are comparing living for Jesus like a race. Our student ministry is beginning a journey or race this school year and we want as many students to commit to joining the race with us as we reach for everything God has for our student ministry.  We believe God has BIG plans for us and we want our students to be a part of them!
Questions for parents to ask students:
What do you think other people think about you?
What do you think God thinks about you?
What do you think about yourself?
The "Great Commandment" says: Love the Lord your God with all your heart and with all your soul and with all your mind.' This is the first and greatest commandment. And the second is like it: 'Love your neighbor as yourself. Why do you think Jesus said we should love God AND love ourselves
What would you do differently if you saw yourself the way God sees you?