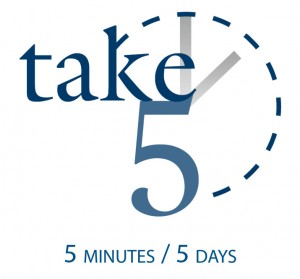 Michelle Thompson • Early Childhood Director
Let's take time this week to think about the power of our words–they matter.
Monday: It's Life Or Death!
Proverbs 18:21; James 3:7-11
The tongue has the power of life and death. Wow! Think about that. Life and death; that's a lot of power. I don't know about you, but I want to be a life giver, not responsible for the death of someone's joys, dreams, or self esteem. As many of you in our church family know, Richard and I have three grown sons and two children who came to us later in their precious lives. I can speak from experience about the change that comes over a young life when you say, "We picked you," "We want you," "I love you," "You are precious," "You're a gift from God," and "It's ok, we all make mistakes." Each of us speak to our families, coworkers, friends, and strangers everyday. Are we speaking life-giving words?
For Today: Purpose to use your words to breathe life into other people's hearts and lives.
Tuesday: It's a Heart Thing
Matthew 12:33-37
During high school track season, my name could be found in the newspaper nearly every Sunday. It was not on the front page of the sports section, and colleges weren't beating down my door, but it was there–the results of the previous day's meet. I was fast, that's just the way God made me. I loved running, my teammates, Laidley Field–all of it. One day, I was in the locker room as some teammates walked in while talking. I heard my very best friend say, "Let's not vote for her for most valuable runner, let's all vote for Kelli." I may not have even known they were talking about me if it weren't for the shocked silence that followed their seeing me. Until then, I didn't know my friend was jealous. She hid it well, but it eventually bubbled out, just as God's Word tells us, "out of the abundance of the heart, the mouth speaks." (Matt. 12:34) So, in reality, if we want our speech to please the Lord, we need to continually examine our heart.
For Today: Read Proverbs 4:23. It says, "Keep your heart with all vigilance, for from it flow the springs of life."
Wednesday: Gossip Girls (and Boys)
Proverbs 11:13, 16:28, 20:19, 26:20
To some, there is nothing more exciting than hearing, "Did you hear what Martha did?!" or "I heard Tom got fired for…" We humans have a serious problem with gossip. Instead of wanting to hear every juicy detail of a precious family's divorce or making up details of the latest scandal (real or imagined), we need to stop ourselves and evaluate our words. God lists gossip with a group of sins that would surprise many–envy, murder, strife, deceit, maliciousness, gossip, slanderers, haters of God, insolent, haughty, boastful, inventors of evil, disobedient, foolish, faithless, heartless, and ruthless (Romans 1:29-31). Gossip is a serious problem and should not be part of our lives!
For Today:   T.H.I.N.K. before you speak–is it True, Helpful, Inspiring, Necessary, or Kind? If not, bite your tongue.
Thursday: Honesty Is Always The Best Policy
Exodus 20:16; Psalm 34:12-13; Ephesians 4:25a; I Peter 3:10
When our older three boys were young, we were getting ready to go to dinner at another family's home. I had made a cake to take for dessert and went to get it as we prepared to go out the door. As I walked into the kitchen, I saw the cake with a large section gouged out of the middle. I called the boys to come to the kitchen. Each of them assured me that he was not the one who got into the cake. But when I looked a certain boy directly in the eye and told him he was lying to me, he started to cry and said, "How did you know it was me?" Well, the icing spread from ear to ear was a great clue! God cannot be fooled–even if we clean off all the icing. He puts a lot of emphasis on our speaking the truth in both the Old and the New Testaments. People should be able to trust you if you claim to be a follower of Jesus. We should be the most honest people in the world. Are you trustworthy and honest? Do you keep your word?
For Today: The Bible tells us that God cannot lie (Hebrews 6:18) and that Satan is the father of lies (John 8:44). Let's act like our Father.
Friday: God's First and Greatest Commandment
I Corinthians 13:4-7
I know some of you may be wondering why I have a passage from the famous "Love Chapter" of the Bible in a devotional about our words. Let's look at this chapter and think about how we can use our words to carry out God's first and greatest commandment: to love. Love is patient and kind–speak sweetly. It is not proud or rude–be polite and thoughtful with your words. Is not irritable– need I say more? Let's purpose to love others as Paul describes in I Corinthians and then let that love overflow from our hearts into our words.
For Today: Take a few moments to slowly re-read the passage and think about how you could use your words to express your love to others.