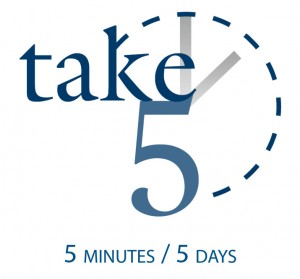 Robert Ballard • Pastor of Worship Ministries
God's Foundational Truths
Monday: We Serve One Who Is Faithful
Lamentations 3:22-24
We are approaching the fall season. Fall reminds me of God's faithfulness. There has never been a year when summer didn't turn to fall. No matter how hot and parched the summer months can be, signs of fall begin to show in early October. Did you know the Bible talks about fall? Joel 2:23 says "Be glad, people of Zion, rejoice in the Lord your God, for He has given you the autumn rains because He is faithful. He sends you abundant showers, both autumn and spring rains, as before." God's faithfulness is at the heart of who He is. He cannot cease to be faithful; it is His character. So, when you get up in the morning and the sun is peeking over the mountaintop, thank God for His faithfulness. When you look outside and find the rain pouring down, thank God for His faithfulness in replenishing the earth with water. Hymn writer Thomas Chisolm said it best when he wrote, "Great is Thy faithfulness! Great is Thy faithfulness! Morning by morning new mercies I see. All I have needed Thy hand hath provided; Great is Thy faithfulness, Lord, unto me!"
For Today: Thank God for His faithfulness in your life.
Tuesday: A Love That Never Changes
Psalm 89:2
Have you ever had one of those days when it feels that no one loves you, no one cares, no one understands? In times like these, it's good to stop and be reminded that God's love never changes. No matter what we have done, no matter what we will do, God's love will remain the same. Psalm 89:2 is such a wonderful promise to stand on as it says, "I will declare that Your love stands forever, that You have established Your faithfulness in Heaven itself." In other words, God's love stands firm. It is immovable, unshakable, and unable to be anything else. He has already established His love for you before time began. The apostle Paul understood this. He describes it so well in Romans 8:38-39. Paul was convinced that nothing could separate him from God's love–angels nor demons, death nor life, height nor depth, nor anything else in creation…nothing can separate you from God's love!
For Today: Rejoice in the fact that you are loved with an unchanging love.
Wednesday: This Trial Is Temporary
Psalm 27:14
In a society that wants everything now, the last thing we want to hear is "wait." Yet, sometimes that is exactly what God wants us to do. Psalm 27:14 says, "Wait for the Lord; be strong and let your heart take courage; yes, wait for the Lord." Sometimes, in the midst of difficult situations, you might begin to wonder if this trial will ever end. Nights can be long and lonely, while days are difficult to face. Psalm 30:5 says, "Weeping may endure for a night, but joy comes in the morning." God has not forsaken you. There is soon coming a day, maybe tomorrow, maybe next week, or maybe when God Himself returns, in which this trial will be over. Rest assured, this situation will not last forever. As believers, we can always say that our best days are yet to come!
For Today: Write down Psalm 30:5. Place it on a prominent place in your home or office and be encouraged!
Thursday: He Is Our Comforter
2 Corinthians 1:3-7
During difficult times, many people turn to others in their life for comfort. Occasionally, though, when comfort is needed, the person you are calling doesn't pick up the phone, as they aren't available at that time. It's during moments like these that you might wonder, "Who is going to help comfort me during this time?" What an awesome thought it is to know that we Christians have a God who can comfort us in all times of trouble! He is our comfort in any place at any time! He is the God of all comfort and will come at our time of need. William J. Kirkpatrick wrote about this in his hymn, The Comforter Has Come. "The Comforter has come, the Comforter has come! The Holy Ghost from Heav'n, the Father's promise given; Oh, spread the tidings 'round, wherever man is found; the Comforter has come!"
For Today: Rest in His promise that He is the Comforter and know that He will comfort you in your time of need.
Friday: The Next Step
1 Corinthians 10:31
As Christians, people are watching us to see if we "really believe". It's so important to not only reflect on the truths we know, but to live out each day for God's glory. "So, whether you eat or drink, or whatever you do, do all to the glory of God." This command given in the book of 1 Corinthians is one that is so important for us to keep in the forefront of our minds. This task is a difficult one to achieve, because we are human, but, as Christians, we are to bring glory to God in everything. Even Jesus Himself did everything to the glory of God. In John 17, Jesus says to the Father, "I glorified You on earth, having accomplished the work that You gave Me to do." Jesus glorified God by carrying out the work of the Father, being obedient all of His life. We need to be that constant source of light in a dark world. Just as a bug in the summer is attracted to the glow of a light, so are the wandering people we encounter everyday.
For Today: Strive to be more like Jesus in bringing glory to the Father.