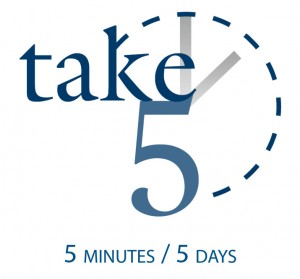 Gail Kopf • Women's Jailbird Ministry Leader
Concealed Weapons
Monday: Fingerprints
Ephesians 2:10
Have you ever wondered why God gave us fingerprints? You can debate whether or not Adam and Eve had navels, but they probably had fingerprints. Our Creator gave us fingerprints, because we need them, even if we can't figure out why. What if they're are a tool God gave the justice system to solve crimes? The apostle Paul reminds us, "God has arranged the parts in the body, every one of them, just as He wanted them to be." (1 Cor. 12:18). If every part of our body is endowed by the Creator with a purpose–right down to our fingertips–surely God has a unique purpose for your life. You were created to become like Christ. Right now, He's inviting you to live for His glory by fulfilling the purposes for which He made you.
For Today: What prevents you from achieving God's purposes?
Tuesday: Identity Theft
Galatians 5:22-23
At their 986-acre facility in Clarksburg, WV, the FBI can authenticate an individual's identity (you are who you say you are) by DNA analysis, iris scans, voice and facial recognition, and fingerprinting. But God has a different method of identifying us as His own. At the exact time of our salvation, the time when we actually surrender our lives to Christ, God commissions His Holy Spirit to enter our lives, guarantees us a new identity, and makes us secure forever. He will guide and direct us to accomplish what we were designed for from birth. During the process, we'll begin to display love, joy, peace, patience, kindness, goodness, faithfulness, gentleness, and self-control–all of which are characteristics (fruits) of our new identity in Christ.
For Today: Commit to letting God reshape your character. Start this week.
Wednesday: Signature IDs
Psalm 90:2
Sometimes your fingerprints are visible, especially if your hands are dirty. Other times, the prints are latent (invisible to the naked eye). Like human fingerprints, God's fingerprints may not be visible when a crisis or difficulty occurs. Sometimes it takes the effort of going back and, like crime scene investigators, deliberately dusting surfaces to perceive the action of God in life's detours. The more we recognize the hand of God, the better we'll be able to follow His lead. Through the study of God's Word, a strong prayer life, and an abiding trust in God, we can learn to recognize, trust, and enjoy the hand of God moving in our lives.
For Today: Is there a crisis in your life? Ask God to reveal His goodness in it.
Thursday: Counterfeits
1 John 2:3-11
Satan may not be the bogeyman under the bed, but we know his true identity. He's a liar and the father of lies (John 8:44). By blinding our minds to the true Gospel, Satan sets himself up as a counterfeit of the Lord. When I visited the Giant Buddha in Kamakura, Japan, I went inside the 93-ton, 44-foot high statue. Like the country's main religion, Shintoism, it was hollow. The best way to spot a counterfeit gospel is to know the biblical gospel. Authentic Christians understand that God loves us…that Jesus Christ died on the cross for our sins… that His crucifixion was the ultimate act of love. Are you the real deal or a counterfeit?
For Today: Read James 4. How do you measure up?
Friday: Evidence
Romans 1:18-20
It's plain to see that God's fingerprints have danced across the Mountain State, from Babcock State Park to Seneca Caverns. Although God is spirit, we have to re-learn how to see His activity in our lives, and in the lives of those around us. It's important, because you can't live a fully obedient life while oblivious to what the Lord is doing. Many of God's most profound and history-making encounters come during the ordinary experiences of life. Author and pastor, Henry Blackaby wrote, "If we walk with Him closely today, we will be in the center of His will tomorrow." When God shows us what He is doing, He invites us to join Him in the work He is doing.
For Today: Ask God to sensitize you to His activity around you.