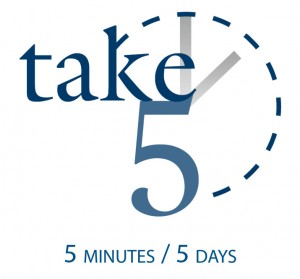 Matt Garrison • Pastor of Student Ministries
Monday: The Amazing Race Begins
Proverbs 3:5-6
Life goes by so fast, that it may seem like we are in a race. This week we are going to take a look at some issues we deal with in this life, and how God helps us handle them in His Word. Proverbs 3:5-6 will be the theme verse all week. As we are living our lives, we need to trust in God and not our own ways. That's so much easier said than done! It's hard to trust when you can't see Him working, when you feel like He's forgotten you. God wants us to trust Him with our lives–to acknowledge Him in everything we do. When we do this, He will guide us or direct our paths.
For Today: Read Proverbs 3:5-6. Ask yourself, "Does my life reflect this? Do I trust God in the difficult days, or just the easy ones?"
Tuesday: Stress
Philippians 4:6-7
Does your blood pressure rise when you hear or see the word "stress"? In our culture today, it seems like we all experience stress on a daily basis. Even when we are on a vacation to relieve stress, we still experience it! What does stress do to us spiritually? It causes us to be self-centered, to love less, to look for quick fixes, and to put God on hold. It's in these moments and times, when we need God the most, that we think we don't have time for Him because of the stress we have. We need to realize that in this world, we will have stress. However, if we take God's Word seriously, we can minimize it, and with His help, handle it. Today's verses tell us to not worry or be anxious about anything. Instead we need to pray about everything, thanking God for what He as done. Then we experience His peace, which passes all understanding.
For Today: Let's think about the stress we have in our lives, then pray to God about it. Let's give Him our burdens and stress, and thank Him for what He's done. Then we may experience His peace.
Wednesday: Decisions, Decisions, Decisions
James 1:5-6
Have you ever made a decision that, when you look back on your life, you regret? Now, have you ever made a decision that, when you look back, you're so glad that you made it? Our lives are full of decisions or choices. The quality of our lives will be determined by the wisdom or foolishness of our decisions. We have to realize our need for help, wisdom, and guidance. The scripture passage today lets us know that God wants to help us in our decision-making. He loves it when we ask Him for wisdom. When we do, we need to expect Him to give it to us so we can live life to the fullest for His glory!
For Today: When it comes to our decisions, let's ask ourselves, "Considering God's Word, is this the wisest choice to make?"
Thursday: Conflict
Romans 12:18
Do you like conflict? Do you know someone who does? Most of us do all we can to avoid conflict. We don't like it and we don't want to deal with it. Conflict is unavoidable. Why? Romans 3:23 tells us that we are all sinners and fall short of the glory of God. Sin is the reason there is conflict. It's also the reason why the world is broken, and why we're not perfect. We need to realize that there will be times in our lives when conflict needs to be dealt with. How to deal with it? God tells us to make every effort to be at peace with everyone (Hebrews 12:14). We also need to own our part of the conflict (Proverbs 16:2). We may need to confront, apologize, and forgive to resolve the conflict.
For Today: May we know that God wants us to pursue peace with everything we have within us!
Friday: Busyness
Luke 10:49-32
Do you ever wish life had a pause button? Again, we've used the title, The Amazing Race because life with Jesus is amazing, even though it seems like a race at times. How many of us find ourselves so busy, we can't think straight? There are many wounds that can come from being too busy: anger, lack of peace, regret, apathy, bad decisions, and many others. When was the last time we really had a break from the busyness? We may find it feels weird to sit still and quiet our souls. Psalm 46:10 reminds us to be still and know that He is God. That He will be exalted through out the world. God never intended us to keep up this pace. That's why He rested on the 7th day of creation! He wants us to follow His example. Jesus said in Matthew 11:28-30 to come to Him with our burdens, stresses, and heavy loads, and He will give us rest!
For Today: May we take our busyness to Jesus. There we will find rest for our souls and really live life as He has intended us to live!