Saturday, November 7 • 9:30 AM • K-2nd grade • Southridge Campus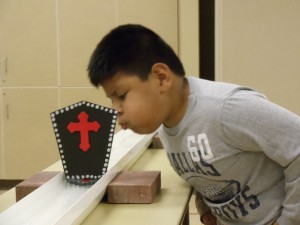 The Sparkie Yacht Race is an exciting AWANA club event. Each Sparkie begins by purchasing a pre-packed boat kit with instructions several weeks in advance. Along with a parent or guardian, the boat is assembled, painted, and a mast is designed. Each Sparkie then races their boat against other Sparkies by blowing into their mast with their breath, after being placed in a "gutter" of water.
Kits are $5 and are available through November 4
Complete and return the form below to register.
[gview file="https://www.biblecenterchurch.com/wp-content/uploads/2015/10/15-Sparkie-Yacht-Race.pdf"]