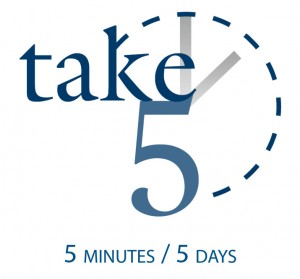 Caleb Korth • Director of Contemporary Worship
Monday: Psalm 145:1-2
This week, we'll be looking at Psalm 145. This is simply a Psalm of praise. It is easy to lose sight of praising God in the midst of a world filled with distractions. Our goal is to take a step back from all that we're doing and refocus on our amazing God. Today's reading is only two verses, but they present a great challenge to us. Verse 1 starts with exaltation of God. David calls God "King." David recognizes his position in light of who God is and places himself under God's authority. The end of verse 1 and the entirety of verse 2 display a man who is committed to keeping God at the very front of his heart and mind on a daily basis. As we refocus this week, let's commit to spending quality time with God every day.
For Today: Take a few moments throughout the day to thank God for something He has done in your life.
Tuesday: Psalm 145:3-7
Today in our reading, David calls our attention to the greatness of God. God's greatness is unfathomable. We cannot fully comprehend the greatness of the God we love and serve. The legacy of God's amazing works completely overshadows any human achievement ever accomplished. Think back to some of the wonderful works of God that David would've been familiar with: God's protection and provision of Noah and his family on the Ark, the parting of the Red Sea, and manna from heaven. God's greatness has been passed down from that generation to the generation in which we now live. May we daily celebrate what God has done for us and teach others around us of our great God.
For Today: Share a story from the Bible or from your own life about the greatness of God.
Wednesday: Psalm 145:8-12
When you think about driving a car, what comes to mind? Do you think of a peaceful drive through the serene countryside? Or an intense, high stress event that takes you to the edge on your morning commute to work? Driving is an area that requires a lot of self control and patience. It is such a wonderful blessing that God is gracious, compassionate, slow to anger and rich in love. For all of the mistakes we make, God is gracious. For the times we are harsh toward others, God shows compassion. For all the times we get angry with those around us, God is slow to anger. And for the times we fall short in loving as we should, God is rich in love. We serve a great God!
For Today: Take the time to display these attributes of God to others around you.
Thursday: Psalm 145:13-16
Winter is on its way and with that comes one of the most unforgiving elements… ice. It's slippery, unpredictable and hard. What makes it worse is when someone is falling and they instinctively throw out their arms to regain balance only to knock down others in their proximity. It can be a tricky and dangerous thing. David writes in Psalm 145:14, "The LORD upholds all those who fall and lifts up all who are bowed down." When we stumble and fall, God is there to pick us up. When we are discouraged and disheartened, God lifts us up. He is the One who provides the means for our food. He is the One who keeps our universe, world, country, state, city, and the place where we lay our head at night from slipping out of control.
For Today: Take the time to encourage someone with Psalm 145:14.
Friday: Psalm 145:17-21
As we place our attention to the last few verses of Psalm 145, one can't help but notice the importance of prayer. Verse 19 illustrates the importance and blessing of communicating to God. He hears us when we cry out to Him and delivers us when we are in need. May our hearts echo Psalm 145:21, "My mouth will speak in praise of the LORD. Let every creature praise His holy name forever and ever."
For the Weekend: Take time to praise and pray. Praise God for who He is and what He's done in your life. Also pray, especially for the man God would have to be our next pastor. God hears us when we pray!