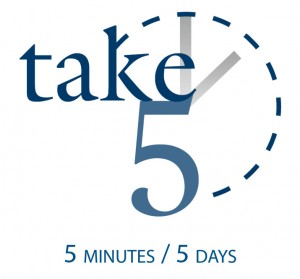 Bill Tanzey • Associate Pastor of Community Ministries
Sharing our Faith: Why?
This week we will examine five compelling reasons for sharing our faith in Christ.
Monday: Because God Commanded Us To Do So
Acts 1:8, Revelation 22:17
Christ's words in Acts 1:8 are His final words on earth. It stands to reason that our attention should be tuned to the concluding message He wanted to leave with His followers. In these words, He directs our devotion to what is most immediate–the very nature and purpose of our mission. Those words were all about His plan to share the gospel that leads to eternal life. Not by coincidence, but by emphasis, Christ's last words in the Bible (Rev. 22:17) are about the same matter: Coming to Christ and drinking deeply from the fountain of salvation. This is the eternal water of life which can be enjoyed without a price. It is freely given by God's grace. It is our calling to be ambassadors of this Good News. May we be open to share this great gift to all around us!
For Today: Ask God to open your eyes to opportunities to share your faith.
Tuesday: Because All People Are Lost Without Christ
Romans 3:10, 25
Romans 3:10 is clear: No person does any good that merits salvation. You see, sin has affected everyone born into the human race. We could paraphrase the truth in Romans 3:10 as, "There is not a single righteous person." That means all living people with whom you and I have contact are wandering down blind alleys. This is bad news. Romans 3:25, however, contrasts the great news that we need to share: Jesus was sacrificed on the altar of the world to cure that sin problem. This sacrifice was needed to set things right. If you believe these passages are true, how can we not share our faith?
For Today: Ask God to impress on your heart certain unsaved people in your life.
Wednesday: Because Our Sharing Is The Method God Chose To Tell All People
Romans 10:14-17
With a string of rhetorical questions, Paul links together how sinners come to Christ. He makes it clear that these questions are answered by Christians willing to tell of the One who can be trusted with salvation. You see, the very nature of God's plan presupposes a proclamation of the gospel. How will people hear about the Truth unless we share the facts? God is the One who sends; we are the ones who are sent. He could have chosen angels to be the gospel messengers on earth, but He chose us! It is a privileged and beautiful responsibility to be key players in fulfilling His will in this matter. Want to know what's important in life? Consider your role in presenting the Truth to a lost world!
For Today: Ask God to empower you through His Holy Spirit to share the Truth.
Thursday: Because God Desires To Save All People
2 Peter 3:9; 1 Timothy 2:4
Peter explains that if there appears to be a delay in God's promised judgment of the world, it is not because He doesn't fulfill His promise–it is because He is
patient. He purposely extends the time of grace so that humans might have every opportunity to repent. Don't miss the implications of that: We hold the
Truth that needs to be shared with people who are perishing. Paul tells Timothy, in 1 Timothy 2:4, about the roots of evangelistic Christianity: God's desire is that everyone be saved. (Everyone means exactly what it says–all persons.) Do you see the logic? They need to hear the Truth. Believers are the vessels holding that Truth. God will not populate heaven with rebellious subjects. It is His will for all to be drawn to the gospel, which we should share.
For Today: Draw away and pray for three people whose salvation is a burden on your heart.
Friday: Because Someone Shared Their Faith With You
2 Timothy 2:2
Perhaps it was a Bible teacher, a relative, or friend. Maybe a speaker, co-worker, or neighbor shared Christ with you. In any case, the Truth came to you from one of God's truth-bearers. So, this great gift, that was shared with you, needs to be shared with another, and another, and then another…Paul tells Timothy, his young student, how this divine plan is supposed to work: (1) I shared it with you; (2) you entrust those truths with others; and (3) they will share it even more for generations to come. This is called "every member evangelism". If each believer truly did his/her part, the entire world would be evangelized in one generation! That is the power of multiplication. Be certain: Sharing the gospel isn't set aside for just the clergy. We are all called to be part of this great, God-size plan.
For Today: Recall from whom you heard the gospel and pledge to reach others for Jesus.