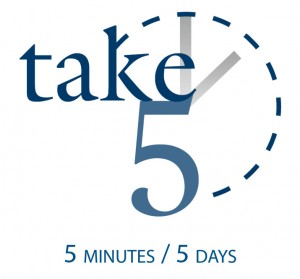 Evelyn Smith • Guest Writer
In Troubled Times, Thank God for Everything
Monday: Thanking God for the power to stand
Psalm 69:2, 30
Are you, as I am, deeply depressed by the headlines? Do your knees tremble at the news on TV? Well, God is still on His throne! In Psalm 69, King David, faced with severe trials of his own, pours out his heart to our Lord. David writes that he was so weak, he was unable stand up on his own!
In agony, Psalm 69 becomes his SOS to God. (Cartoonist Schultz once drew Charlie Brown slumped over, sad and morose.
Lucy told him he looked awful and ordered him to straighten up. Charlie replied, "I can't. I can't stay depressed if I straighten up.")
Before David ended his SOS, divine relief was already his. He raised his head high and vowed, "I will praise the name of God with a song, and will magnify Him with thanksgiving." When we feel helpless in a depraved and dangerous world, our Lord will give us the power to stand up!
For Today: Thanking God for His help can change our posture.
Tuesday: Thanking God for victory in difficult times
Zechariah 3:1 Exodus 14:14
The Bible records many afflictions the Old Testament Saints suffered. When Zechariah was under assault, the Lord permitted him a view of what was going on in Heaven: Joshua was safe–he was under our Lord's protection. .
Today, we can thank our Lord for His faithful and constant protection, as well. As born-again believers, we are in a raging battle with the "prince of the power of the air" (Ephesians 2:2), and we will face resistance from our adversary. Yes, we Christians are "at war," but not with flesh and blood. Our enemies are not our neighbors or others who may hold different opinions. Satan, alone is our adversary.
Praise the Lord Jesus Christ, Who will fight our battles for us. Victory will come. "Be of good cheer, I have overcome the world." (John 16:33b)
For Today: Thank the Lord for daily Victories in our lives.
Wednesday: Thank God for His gift of new clothes
Zechariah 3:2-4, I John 1:9
Not only were Joshua's sins forgiven and his filthy garments removed, our wonderful Lord clothed him in festive robes! That is just like our Lord–He goes beyond anything we'd ever expect or deserve. No matter how great the guilt and shame of the sins we have committed, all who trust in the Lordship of Christ are cleansed from their sins by virtue of His great sacrifice. All of our sins were laid at the foot of the Cross of Calvary. Therefore, when we stand before Him, we'll stand tall, robed in white–in His Righteousness.
For Today: Thank the Lamb of God who takes away the sins of the world.
Thursday: Thank the Lord Who stands before His children today
Acts 7:55-56, Mark 8:18
It's a loud, out-of-control mob; vicious hoodlums in one accord. It could be a scene from the news on our TV today! They have before them an innocent and meek man. They gnash their teeth, spit expletives and shout all manner of hatred toward him, this one who has done them no harm. Stephen, on his knees, does not answer back. Furious, they cast stones at him until he's lifeless. The mob had eyes, but did not see. Their hearts were unable to perceive the truth. All they saw through their insanity was a convenient pile of stones.
What the mob saw was in vivid contrast to the scene Stephen described: "I see the heavens opened and the Son of Man standing at the right hand of God!" (Acts 7:56). Stephen saw The King! A second later, he was standing by the King's side.
For Today: Thank the Lord! He has given us eyes to see, ears to hear, and a heart to perceive what is real and what is not.
Friday: Our Lord stands…knocking
Revelation 3:20, John 10:9
Holman Hunt's famous painting of Christ knocking on a door, is a dramatic picture of the Rev. 3:20: "If anyone hears My voice and opens the door…" Hunt said later that he was unsaved when he began painting that famous picture. But once he gazed at the finished product, he "opened the door" and invited Christ in. His prayer was that his painting would lead others to open the door and let Christ come into their lives, as he had done.
The invitation is still open to those who do not know Him today. Can you hear His knock above the din of this world? Do let Him in. Don't turn Him away. Open the Door.
For Today: "There is one door, and only one, but the sides are two. Inside and outside, on which side are you?" –Elsie Leslie