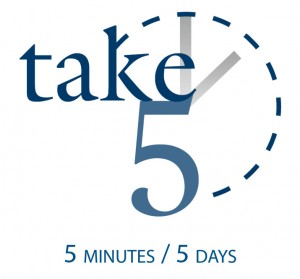 Matt Garrison • Pastor of Student Ministries
How to Increase Your Confidence
Monday: Removing the shame and guilt
Romans 8:1-6; Philippians 4:8
Have you ever thought you were going to do something awesome one minute only to epically fail the next? How was your confidence feeling afterwards? If you're like me, it probably took a huge hit. We're going to talk this week about how we can live in true freedom with a true confidence that's found in Jesus. The confidence we are speaking of is not a cocky, arrogant swag. It's a humbleness, a knowing that without Jesus, we are nothing. When we strive to live for Jesus, we may trip over sin and ourselves. We then begin to concentrate on our failures and sins, which lead to us to condemn ourselves. Romans 8 gives us a clear picture that once we come to faith in Jesus, our sins are gone! We have to accept that God's forgiveness is real. We also need to change the way we think. No more self-defeating thoughts. Think about things that are true, good and right!
For Today: Read the passages of Scripture, thank God and marvel at His complete forgiveness, and His love. Let these thoughts change the way we think about ourselves.
Tuesday: Accepting the truth: God is crazy about you
Romans 8:14 -17; Zephaniah 3:17; Psalm 27:10
Did you ever have a crush on a person so bad that others say you were "crazy" about him or her? What did they mean? They meant you liked the person so much, you couldn't do anything else but think, daydream, and want to talk about that person all the time! The truth is God is crazy about us! We may think that He is distant or even dangerous. Those are misconceptions. When we get into His Word, we see that He is a gentle, guiding, caring and generous Father. God is not a reflection of our earthly father, but the perfection of our earthly father. He wants us to know how He feels about us. We are loved, cared for, and will never be left alone. He thinks about us constantly. He wants to hang out with us and He has our best interests in mind.
For Today: Rest and know that God is crazy about you!
Wednesday: Standing when our world is falling down
Romans 8:18-28; John 16:33
Life doesn't always go our way or as we plan it. We learn that at a very early age. Our response is usually to pout and have a bad attitude when we are young. If we're honest, maybe that still happens to us today. When life doesn't go our way, what is the proper perspective to have if we follow Jesus? Let's look at some principles from God's Word to help us. We need to realize that the best is yet to come. Those who follow Jesus have heaven to look forward to! No matter how bad it gets here on earth, it can't be compared to the glory, the splendor and the awesomeness of what heaven will be like. We need to remember that our world is fallen. It's broken. We will have trouble. However, we can rejoice in knowing that God is in control!
For Today: If your world is falling down…or when it starts to fall down, know that God is in control and knows where you are. Take comfort in knowing the best is yet to come!
Thursday: What God does when we can't see
Romans 8:29-34; Philippians 1:6
Have you ever been in a coal mine–or another kind of mine–and had the lights turned off? It gets so dark, you can't see your hand in front of your face! If you stay in that environment long enough you become disoriented and you kneel on the ground to get reoriented! Sometimes life may feel like that for us. We can't see the future or know why everything is happening to us. We can know that God is with us behind the scenes of our lives. He is there to defend us when needed, and He is working in our lives to spend time with us! What makes life easier to live is understanding that God is our fan–He's our bodyguard and He wants the best for us. That will help us get through the times when we can't see.
For Today: Read the passages and know that God is working in your life and will never give up on you!
Friday: How God helps us through our fears
Romans 8:35-39
What were some things you were afraid of as a child? What are you afraid of now? The last few verses of Romans Chapter 8 are amazing! When fear begins to invade our lives, we can turn there to find the strength to face our fears. This passage tells us that we can live confidently in total freedom in Jesus. Why? Because in Jesus, we are more than conquerors (8:37); we can be confident in the face of life and death (8:38b); we can be confident in an uncertain future (8:38c); and we can be confident that God will always love us (8:39). There is nothing that will ever separate us from the love of God that is revealed to us in Jesus Christ!!!
For Today: Rest in knowing that you are loved by God. No matter what you do or how life goes!