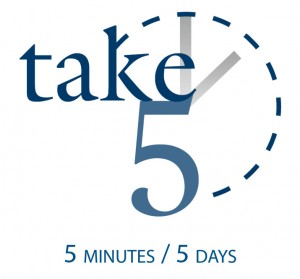 Michelle Thompson • Early Childhood Director
Supernatural Encounters of Biblical Proportion
This week, we are going to look at several times in scripture when angels were sent by God to deliver a heavenly message to the human race and what we may be able to learn from them.
Monday: Someone Is Listening
Luke 1:1-20
Zechariah was going about his daily, priestly chores, minding his own business, while seeing to God's work. The job he was doing was something he had certainly done many times before; but never before had an angel directly from God's throne popped up unannounced while he was working! How frightening! A brilliant, bold, heavenly being like nothing he had ever seen is suddenly standing before him. I love what the angel first says to him, "Don't be afraid, Zechariah. God has heard your prayer." God has heard your prayer. We can be confident that the prayers we speak are being heard before the throne of the eternal, all-powerful God.
For Today: Remember to pray often about everything. God is listening and our prayers make a difference!
Tuesday: Nothing Is Impossible With God
Luke 2:26-38
After being told she would have God's own Child, Mary, knowing her own virginity, replied with a natural, human response, "How? That's not possible." But Gabriel quickly corrects her limited view and says, "Nothing is impossible with God." Nothing. I love that! Our physical ailments, marriage issues, financial woes, or wayward children are all on the list of things that are not impossible when God is in the equation!
For Today: Thank God that He is not surprised by our circumstances and that He is in control!
Wednesday: Do Not Be Afraid
Matthew 1:18-25
As terrifying as angelic encounters were for the humans involved, they almost always started with "Do not be afraid," something many of us would do well to remember also. Today, we read another passage in which an angel is delivering a message that begins with this phrase. God was asking Joseph to do something that a moral, religious man of his day would never do–marry a pregnant girl. Joseph had been so worried about the situation, he was already making plans to secretly send Mary away. But when he encountered the angel with a message from God, he obeyed. He pushed through the fear of being socially and religiously ostracized and obeyed God. We struggle with so many fears in our human minds, but will we listen to God's message throughout the Bible? Do not be afraid!
For Today: Ask God to give you the courage to live above fear.
Thursday: Live Like You Know It!
2 Kings 6:8-17, Psalm 34:4-8, Romans 8:38-39
I love this story! Elisha's servant got an amazing peek into the spiritual world that surrounds us. I take comfort in knowing that God's army of angels is charged with protecting those of us who fear Him. Does that mean everything is easy? No. We live in a sin-cursed, fallen world. We will have problems. But, if we are God's children, we do not need to live in fear. The God who created the universe is all-powerful and doesn't want us to be controlled by the very real fears of this world. He is greater than any problem this world can throw at us and He loves us. His love can overcome any situation!
For Today: Remember, "The Angel of the Lord is a guard; He surrounds and defends all who fear Him." Psalm 34:7
Friday: Do It!!!
Luke 2:8-11, Luke 19:10, Ephesians 2:10
The angels came with a message that would have an eternal impact from that day forward! The messiah, who was coming to save the lost, was born! Jesus came with a purpose–with a job to do. And according to Romans, God has jobs for all of us to do! Zechariah, in his old age, was to raise John the Baptist; Mary was to carry and birth God's Son; and Joseph was to marry a pregnant virgin. Since Jesus returned to heaven, we don't need angels to come and tell us what to do because we now have the Holy Spirit who is guiding and leading us. What is God calling you to do? We see in the examples above that He often calls us to do something "out of the ordinary". What has God planned for you?
For Today: Pray and seek God's leading. What is He calling you to do for Him? Do it!