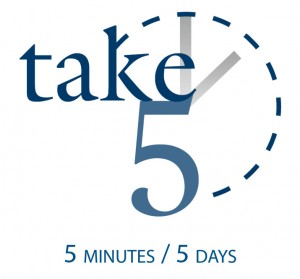 Robert Ballard • Pastor of Worship Ministries
Now that January is here, many of you might be like me and want to take time during this new year to get organized and clean out. The start of a new year is a fantastic time to clean out and manage areas of our spiritual lives that may have gotten away from us during the last year. Let's take a few moments this week to discuss how we can begin our spiritual clean out!!
Monday: Ask For Help
Ecclesiastes 4:9-10
Sometimes there are projects around our house that simply cannot be completed by just one person. When you ask for help, the task becomes manageable, and it is easily accomplished when you have assistance. The first place our help should come from is God. John 15:5b says, "…for apart from me, you can do nothing." If we are trying to clean out our spiritual lives, we must have God's help. Without Him, we might be able to get off to a good start, but it will never last. We need His help in giving us strength. After asking God for help, sometimes it might be beneficial for us to ask another friend to help us. Ecclesiastes 4:9-10 tells us that having a friend to help us during difficult times is essential.
For Today: Take time today to pray and ask God to help you during your spiritual clean out.
Tuesday: Take Inventory
Psalm 139:23-24
When it is time to clean out, it is important to determine exactly what items you have. Our family recently moved, and this was a wonderful opportunity to determine which items we used and which ones we did not. The same holds true with our spiritual lives. In order for us to live lives that are honoring to God, we must be honest with God. He knows our thoughts and feelings. He knows when we are harboring thoughts and attitudes that do not honor Him. Once we realize exactly what needs to be in our lives and what does not, we can begin the first step in cleaning out our spiritual lives.
For Today: Make a note of 1-2 things that should not be present in your life.
Wednesday: Purge and Give
Matthew 11:30
Cleaning out is a good time to get rid of unneeded stuff. When we were cleaning out in preparation for our move, we got rid of lots of stuff. We gave much of it away because while we wouldn't be using the items any longer, someone else would. Our spiritual lives are the same way. Once you have taken inventory and determined what items you don't need, it is time to get rid of them and give them to God. Psalm 55:22 tells is that God wants us to give Him our burdens. We were not created to hold onto things that only God can handle. God has an amazing ability to do His job and to do it well. Matthew 11:30 reminds us that, "My yoke is easy, and My burden is light."
For Today: Ask God today to help you turn over to Him the things in your life that do not belong.
Thursday: Replace
Romans 8:5-6
During our move, we decided to get rid of a set of end tables because they were old and had become worn. After getting rid of them, we realized that we just could not function in the living room without end tables, so we bought some to replace the ones we got rid of. The same holds true when we are trying to clean out our spiritual lives. It is not good enough for us to just get rid of things that we no longer want in our lives. When we do that, we create a void that has to be filled. So if you are struggling today with negative and harmful thoughts or habits, find something positive and godly to take its place in your life.
For Today: Find 1-2 verses to help you replace your negative thoughts or habits with godly replacements.
Friday: Fix and Clean
Psalm 51:10
After purging and giving away items in preparation for our move, my wife and I determined that now was as good a time as any to fix any valuable items that had become broken and neglected through the years. One item in particular had to be taken apart and put back together once we got to the new house. However, I had to get out the instruction manual in order to properly reconstruct the item. Our spiritual lives are the same way. God wants us to daily read His instruction manual–the Bible–in order to reconstruct our lives. He also wants us to keep our spiritual lives clean and in good working order. A clean heart is one that is prepared and ready to fully serve Him.
For Today: Pray and ask God to help you be faithful in reading His word and cleansing your heart to be more like His.