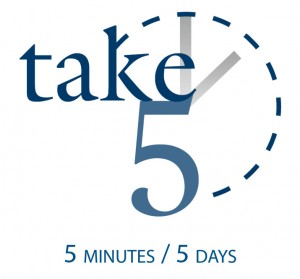 Caleb Korth • Pastor of Contemporary Worship
Cheryl Brannon • Guest Writer
Michelle Thompson recently told us of couple who gave a boy they were adopting from Mexico five phrases to recite as they waded through the arduous adoption process: "I am your son. You love me. You will come back for me. God has a plan for my life. It is for my best." These phrases stuck in our hearts. As much hope and assurance they gave that little boy, how much more hope and assurance do we have as we say the same of our Heavenly Father!
Monday:  I am Your daughter/son
Galatians 3:26; John 1:12; 1 John 3:1
For some, a father means abandonment or abuse. For others, a father reflects God's character. No matter what you have experienced, God is the perfect Father. He will never abandon you, tear you down, or cause you harm. We can't out sin His love for us. We can't fail so often that He wipes His hands of us. God knows that we are a mess and that we need His help. He doesn't help us reluctantly or out of obligation. We are His children, and He loves us more than our feeble minds can comprehend. He wants nothing more than for us to fall into His arms and cry, "Abba! Father!"
For Today: You are a child of the Most High God. Let His arms of perfect love wrap you in that knowledge.
Tuesday: You Love Me
John 3:16; Ephesians 3:18
God loves us more deeply, wholly, perfectly than our minds or hearts can ever imagine. We love the use of the word "lavish" from yesterday's verse found in 1 John. That means His love has no conditions, no boundaries and no end. When we place our heads down on our pillows at the end of the day, we can have absolute confidence that God loves us. God loves us so much that He sacrificed the most precious and valuable thing available to Him: Jesus. He sent Jesus to take our punishment and sin. Jesus took our rightful place on the cross. God, our Father, showed us His love. He acted as the perfect example of a father by showing us what sacrificial love looks like. Good fathers sacrifice for their children. God is the ultimate example of a father showing sacrificial love.
For Today: Meditate on how high, how wide and how deep our Father's love is for us.
Wednesday: You are coming back for me
John 14:1-3
Imagine that little boy, waiting for months for the day his adoptive parents would come back to Mexico and take him to his new home. His permanent home. His forever home. What emotions would he be feeling? What would he be excited for? Now think of Jesus coming back to take us to our permanent home. Our forever home. Can you imagine it? Remember that this world is not our permanent residence…things get better! Believers will one day be in the presence of Christ. They will be in a place free from hurt, fear, death and sin. We have so much to look forward to. How brilliant that day will be!
For Today: Are you anxious for your forever home?
Thursday: You have a plan for me
Jeremiah 29:11; Isaiah 55:9
God has a plan for you! These precious verses give us confidence and hope when we go through uncertain times. Although we may not always know what is coming our way, we can have assurance that God knows, and that He will lead us through anything we face. He is the Shepherd and we are the sheep. He loves us dearly and does not leave us when the challenges of life arise. We don't need to fear the future because God will go with us and help us in our times of distress. After all, isn't that what a good father does?
For Today: Trust God. His ways truly are higher than ours. He's got this.
Friday: It's for my best
Romans 8:28; James 1:2-4
No one has ever asked to be laid off, to get cancer, or to sit beside the hospital bed of a sick child. God really will work for good anything that this world throws at us. It may not "feel" good, but we must remember that God's plan for us is greater than anything we can understand. Many times, we can only see the single thread in the immense tapestry of life. Seeing the single thread can be frustrating because we can't see how it all comes together. But God sees the whole picture. We must remind ourselves (and others) that we serve a God who isn't shaken by the things of this world. He is not intimidated by anyone or anything. He isn't afraid of the future. In fact, He knows the future and is in ultimate control. God can be trusted even when life doesn't make sense.
For Today: Rejoice that despite everything, God still reigns!