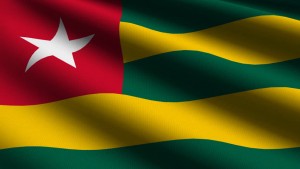 God has blessed Bible Center Church with a deep reservoir and rich history of spiritual gifts and city influence. As the lead story-teller, it's my joy to listen for stories that highlight God's grace and to share them with you on this blog.
At the encouragement of one of our pastors, I had lunch yesterday with a Bible Center member whose gospel vision strengthened my own faith.
As described in the 2011 Young Guns article, Todd opened his own physical therapy center in 2003. Either he or his company were voted "Best Physical Therapist" in the Kanawha Valley seven consecutive years. Though busy with more than 100 new patients each month and leading a large staff, God allowed him to give back to our community by providing free visits to student athletes, as well as maintaining a program for select orthopedic patients that didn't have insurance.
The Lord has recently led him into a new ministry endeavor. After selling his practice and waiting for the next step, he has launched Catalyze, Inc., a ministry that points Charleston to Jesus in creative ways.
I was particularly blessed by his story about Helen from our 2010 Togo mission trip. With a team of other Bible Center healthcare professionals, he was able to rehabilitate Helen's hand so she could hold her son and care for her family again. You can see her picture and note of appreciation to Todd below.
Thankfully, Todd still maintains a physical therapist presence in our community. These opportunities allow him to build bridges and be a leader in our city in ways I never could. However, I'm also thrilled to dream of how he and his fine family can continue serving among the Bible Center family for years to come.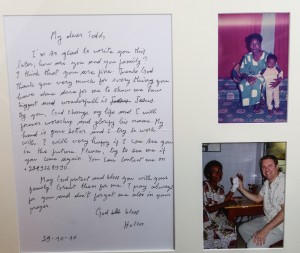 —
Posted on Encouragement: For the City. For the Church.