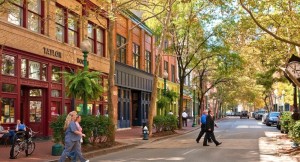 Jesus loves Charleston.
This belief is driving all we do at Bible Center as we look into the future. Our vision is to be a church Charleston can't live without.
You'll find multiple and random stories here each week that highlight God's goodness to various people, businesses, and organizations in our community. Please pray with me that this blog will be an encouragement to our city and to our church for decades to come.
The video below explains it all…
For the city,
–Pastor Matt Friend