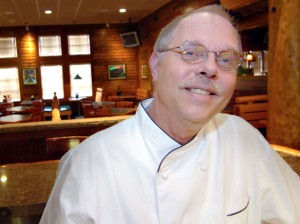 "He remembered my kids. That's why we kept going back."
That's what a friend told me today as we met for lunch at Soho's Italian Restaurant.
As our waitress seated us at a table against the vintage brick wall, we noticed an executive chef's coat framed in glass hanging beside us. The dark embroidery seemed to jump out of the frame as if to get our attention, "Bill Sohovich, Soho's."
Since I've been away from Charleston for nearly five years, I asked, "Does Bill primarily work at this restaurant?" My friend sadly told me that he passed away several years ago. However, he shared a short story about Bill that made me glad to live in Charleston…
My friend's children loved eating at Soho's for special occasions, or for any occasion. They enjoyed the food (who doesn't love the pizza!), and they were thrilled to go on nights when the jazz band filled the space with electricity. But what the kids remembered most was Bill always making a point to kneel down, talk with them, and remember their names.
Bill may not have been cooking behind the counter at today's lunch, but his legacy strangely impacted me.
Remembering people matters. Remembering kids matters.
Thanks, Bill, for encouraging young families, for making Charleston a better place, and for reminding us that people are important, no matter how old they may be.
For the city,
–Pastor Matt Friend
—
Posted on Encouragement: For the City. For the Church.