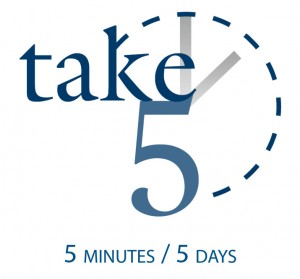 Robert Ballard • Pastor of Worship Ministries
168 – That is the number of hours you have in a week. There are tasks to be accomplished, meetings to attend, and people to see. If you are like me, you have to create a "to do" list to get it all accomplished. Let's take time this week to discuss the items that should be on our spiritual To Do List. 
Monday: Spend Time in God's Word
Hebrews 4:12
The Bible is unlike any other book a person could pick up and read! It is "living and active, sharper than any two edged sword, piercing to the division of soul and of spirit, of joints and of marrow, and discerning the thoughts and intentions of the heart." As a Christian, it is difficult to go through life each day without reading God's Word. Life can be so troubling and chaotic at times and it is important to stay consistent in our Bible reading. It can help us in our relationships with others. It can help us with decisions–big or small–that we have to make. Psalm 119:105 states that, "Your Word is a lamp to my feet and a light to my path." God's Word can help us in all aspects of our lives. It is up to us to take the time to stop and read His Word and gain life-changing insight from its pages.
For Today: Stop and take a few moments to read God's Word.
Tuesday: Pray
Psalm 145:18 
It is no secret that our lives at times can be full of distress and worry. It is imperative that during these times, we draw close to our Savior through prayer. Scripture tells us in 1 Thessalonians 5:17 to "pray without ceasing." But what exactly does that mean to a Christian? I believe that God wants us to have an attitude of prayer at every moment. This means that you pray for more than just your meal. The Lord desires us to pray alone as well as in public. Just as it would be impossible to have a healthy relationship with your child or spouse without talking and communicating with them daily, how much more important is it to communicate with our Creator–Almighty God!
For Today: Set aside a daily time for prayer.
Wednesday: Go to Church
Hebrews 10:25 
Some people believe that going to church is an option for a Christian. They feel that turning on a church TV broadcast instead of actually stepping foot inside a church is all the "church" they need in their life. This couldn't be further from the truth! Church broadcasts can be a wonderful tool for shut-ins, travelers, and the sick. While there is nothing wrong with viewing and receiving a blessing from a church broadcast, it is no substitute for meeting together. Christians need to be in the company of other Christians on a regular basis. Doing so allows us to have accountability with other Christ-minded people. Going to church also allows us to encourage and pray for others that may be experiencing a difficult trial. These are things you cannot get from a TV broadcast.
For Today: Make plans to be in church!
Thursday: Give
Acts 20:35
The first thing people think of when they see the word "give" is "money." While tithing plays an essential part of the Christian life, money is not the only thing that we have to give to the Lord. We can give the Lord our time. Has God laid a church ministry on your heart in which He wants you to be involved? Or maybe God has blessed you with a talent like working with kids, singing, or leading a Bible Study. God wants you to give your talents to Him in service. God has created you and wired you with a certain set of talents and abilities to be used for His glory. Whatever the Lord is laying on your heart to give, be open to His leading and direction.
For Today:  Ask God what it is He would have you give.
Friday: Be Still
Psalm 46:10
I don't know about you, but out of all the things mentioned this week, being still is one of the most difficult for me. We live in a world where everything is instant–from email to oatmeal! It can be challenging to just wait on God to work situations out in His timing. We like things to happen right now. However, a lot of times, it doesn't work out like that. We have to pray and wait for days, weeks, and sometimes years for a prayer to be answered or for a situation to be resolved. Waiting requires patience and trust on our part. We just need to continue to apply all the items from our Christian To Do List: read God's Word, pray, attend church, and give during the times that are the most difficult. Stay faithful. It is in these times of waiting that we should cling to the promise of Psalm 46:10–"Be still, and know that I am God."
For Today: Ask God for help in "being still," knowing that He is working it out for your good.